No matter the company, everyone's goal is to have a stunning image online.  Businesses want potential clients to see their digital presence and compel customers to spend money.  Creating conversions through social media is key to any successful campaign.  In many cases, the first view a customer gets is a company's social media channels.  However, what the business believes to be their digital image, is not what the possible consumers see. 
Social networks have become interwoven in everyday life. Companies who lack the resources or information on these channels are suffering from the competition.  Today I am going to show you how you can make sure your company has the best online presence to create conversions through social media in 6 steps.
1. Consistency Is Key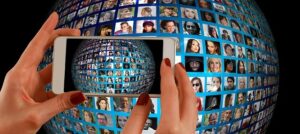 With so many different brands to choose from, keeping up with your online image is essential.  Posting every once and a while will not cut it anymore. Potential customers want to see that your business is active and engaging.  This engagement helps increase customer interactions and frequent organic content. Content can be anything from pictures to informational posts about your products or services.
If someone comes to your social media page, and they only see a few posts, this will signal your business is not active.  This behavior is due to there being so many options to choose from. More often than not, if your competition is more active online, people will be driven more to interact with those pages.  Your brand becomes one that takes care of its clients and engages its audience.  In turn, this leads to increases in sales and web traffic for businesses that have consistent social media posts.
Create a schedule that you will be able to follow.  I recommend posting at least 2-3 times a week. However, I will always advocate for more content as opposed to less.  You can use software like Hootsuite to manage your social media accounts all in one place. This software allows you to create a schedule for consistent posts.
2. Keep Your Information Updated
Make it easy for potential clients to give you their business.  Ease of access starts by having accurate information on your different social listings.  Having misinformation can cause search engines and people to become confused. To avoid this, double-check over your address information, phone numbers, and services provided.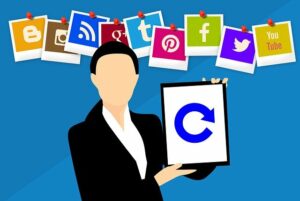 The older your business is, the higher chance there might be some wrong information on your profiles.  Similarly, if you have moved locations, then you may need to do extra verification on platforms like Google My Business.  Often, businesses may not realize they have misinformation until they have already lost a significant amount of business.
3. Pick a Brand Image
No matter what your company is, decide what you want your brand to represent.  Are you a happy-go-lucky brand? Or is your product and service more serious? Determining how to place yourself will determine the customer market you attract.
It is no longer enough to have a brand image.  You have to prove to your clients that your brand image is who you are.  Try to stick to general themes when you create content. Always choosing unrelated topics to post about makes it harder for your audience to understand what your company is all about.
4. Utilize Available Features
Within each social media platform, there are a variety of available features.  Many networks allow you to create a bare-bones profile while getting started. While this gets you started, this means your profile is a long way from where it needs to be.  One of the first steps is going to be choosing profile and background pictures. Typically a logo or a shot of your company is a great choice. This is going to be your customer's first impression.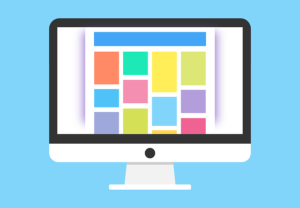 Next, you are going to create a clear call to action.  Make it visible what you do and what you want your clients to do when they are on your page.  This behavior can vary from calling your store to signing up for a newsletter. Determine this by what your company values or needs most for creating conversions through social media.
Many social networks, like Facebook and LinkedIn, offer very in-depth profiles.  I encourage you to take the time to fill out as many details as possible. The easier it is for the customer to understand you and your company, the more likely they are to spend money.  Alternatively, social networks like Instagram and Twitter keep your content and messages much shorter. This strategy means that material is thought of more carefully, and in a broader sense.
5. Be Aware of Paid Avenues
Organic posts and traffic are great, but it is typically limited.  Social networks are starting to revert to the paid methods of displaying company information.  In summary, Facebook is now showing your content to less of your subscriber base. To reach your full audience, you need to invest in boosts or Facebook advertising campaigns.  Because of this, it is essential to be aware of the paid digital marketing advertising spaces on different platforms.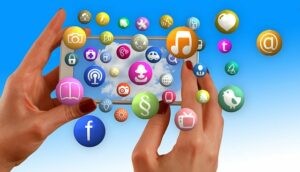 Every platform has both a paid and organic way to reach your niche.  Learning how to use the paid avenues will help you understand ads and your competition better.  Investing in these advertising methods can often be an effective way to reach audiences. I would recommend doing customer analysis and additional research before spending your money on social media advertisements.  This way, you are ensuring your ads will be as effective as possible in the network that will get your brand noticed.
6. LinkBack To Your Website
Social media networks should act as funnels to your website.  The social media pages get your audience interested, while your website allows them to buy.  There should be multiple product and service links from your social media to your site. These links should be accurate about where they are linking to help potential clients and search engines.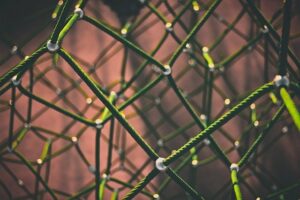 I would recommend making sure you have Google Analytics tracking codes on your website.  These analytics will allow you to monitor traffic. Social media services also allow you to add tracking pixels to your site.  Similar to Google, they track actions taken from specific buttons or pages. Because of this, campaigns can be tweaked and changed to be as effective as possible in creating conversions through social media.