Within digital marketing, we are only successful as an agency if our clients are successful.  We strive for success through increased conversion rates and digital presence.
Our clients are what drive us for success.  We are proud to represent a variety of clients from different industries.  Here are some of the great things that our past clients have had to say about our digital marketing projects: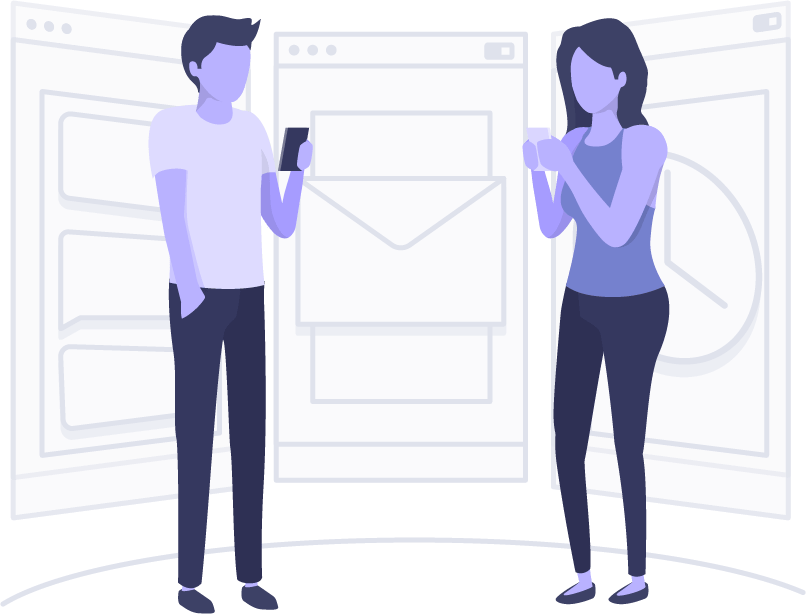 What Clients Say About Us

Roman Hughes, CEO
Casual Crypto
"Nathan advised me on everything from picking a web hosting vendor to web page design and development. I highly recommend Kallen Media for any web design project".

Chairman of the Board
 International Technology Rental Association 
"Nathan has been doing blog posts and social media since 2016 for the International Technology Rental Association. His work has directly led to new members joining the association and increasing our visibility around the world".
Jordan Strand
"Kallen Media LLC CEO, Nathan Kallen, is extremely helpful and impactful. He has created high-quality websites built in WordPress, and has taught me how to build a brand and an online presence. He can help immensely with paid media and advertising online. Kallen Media LLC can work with any budget and they have found effective strategies that show real results to their clients! I highly recommend investing your time with Kallen Media!"
Niraj Jain, CEO
Aria AV
"Kallen Media has done an incredible job for Aria AV for the last 6 months. Our digital footprint and leads increased significantly through Kallen's social media postings and blogs. We highly recommend Kallen. Niraj Jain, CEO of Aria AV".

Paris Goodwin
"Nathan was so helpful in creating my website for my blog! He was always accessible with any requests or concerns you had throughout the process. I would highly recommend anyone who needs help setting up a website through WordPress! Thank you Nathan for my awesome website!".

"Gold standard service! We worked on setting up a Nonprofit Google Ads Account and Campaigns with Kallen Media. Their attention to detail, expertise, work ethic, and communication is second to none. Highly recommend! We look forward to a long-term partnership."
"Nathan was a huge help to us with getting our Google Ads program running. He counseled us on keywords and best practices, and he was really patient with answering our questions and explaining the platform. I appreciated his professionalism and timely, helpful responses, and I would definitely recommend working with Nathan."
"Nathan dedicated hours to making sure we were in compliance with Google Ad Grant standards and his efforts have already resulted in a huge increase of traffic to our site. We could not be more pleased with the work he has done."
"Nathan was great! He was always available when we needed and had the expertise we needed."
"Nathan helped us set up our Google Ad words account. He was very speedy, responsive and happy to share best practices. He answered all our questions and already we are seeing a bump in web traffic. I highly recommend Nathan!"
"Nathan guided us through a social media project we had put off for a year, and he helped us accomplish it in a matter of hours. I wish I had found him earlier. He was responsive, kind and friendly, understood my request and worked with my colleague to achieve the results we wanted. I recommend him heartily!"

"Nathan's expertise in Google Ads was critical in setting up Habitat's Google Grant campaigns and greatly increasing keyword performance and CTR. What we believed would be a one-time engagement has turned into a long-term partnership. This has as much to do with Nathan's deep subject matter expertise as it does with his incredible work ethic, incisive insights and excellent communication skills. A natural mentor, Nathan has also been training our internal staff on Google Ads. Nathan has become an extension of our team and I highly recommend him."
"Working with Nathan was a privilege for our organization. Nathan helped our nonprofit set up a Google Ads campaign with patience, expertise, and attention to detail. He was flexible with his time and always willing to answer questions. I believe that Nathan truly wants to assist nonprofits in their goals—a laudable quality. We are fortunate to have been able to benefit from his experience, and I can't recommend him highly enough."
"Nathan and his team are amazing. Our nonprofit, Atlanta Rescue Dog Cafe, came in knowing very little about how to leverage the Google Ads program, how it works, how to run effective ads, and just how to get the most from this incredible resource. He and his team patiently walked us through the process, taught us the in's and out's of setting up and managing the ads – and understanding all the analytics behind them. We now feel so much more comfortable with this tool thanks to Kallen Media."