Sundar Pichai, CEO of Google, released information on their plans to respond to the ever-growing COVID crisis. This $800+ million plan targets health and government organizations, frontline pandemic workers, and SMBs (small businesses). Most valued for entrepreneurs and small business owners is the opportunity to receive free Google Ads credits.
Where is the Money Going?
Google plans to commit a total of $540 million to small businesses in the form of investment funds for financial institutions and Google Ads credits for SMBs.The rest, Google plans to give $250 million in ad grants to the World Health Organization and other government agencies to run public service announcements on protocol and relief funds, as well as other resources. 
In ad credits alone the $540 million to small businesses divides into $340M. with the rest to be distributed to financial institutions around the world to help provide small businesses with access to capital. 
Google Ads Credits are mostly a form of online currency used to run advertising campaigns through Google's multitude of outlets. Credits are purchased and spent on advertising slots in places like YouTube and Google searches, etc. If you'd like to delve deeper into that subject, here's a good start. Google's plan to support SMBs with free credits will allow some smaller companies to be able to market themselves in a competitive advertising space that they may not otherwise have been able to afford. 
Why Are Ads Credits More Important Now?
These are challenging times for all of us. Currently, many people are unable to work or visit anyone in their lives. And while some of us can work from home, some can't. For small businesses, it can be especially severe in the current climate to stay afloat. With everyone locked inside, it's challenging to reach potential customers and drive them toward your products or services. Without the normal flow of business, it becomes more challenging to afford to run advertisements to enter your target market. What you need is an online marketing presence that stands out and gets your website traffic. That may seem like a daunting task to accomplish, but with help from a team that's won thousands of business driving clicks for their clients, you can still see your business flourish regardless of the challenges we all face currently as business owners.
Google's commitment to small businesses is especially important now because it can help SMBs thrive despite the current situation. Running advertisements for your company is crucial! Google's opportunity for free advertising may be vital for the survival of your livelihood. 
Google Ads are one of the most effective ways to reach potential consumers in the digital age. Being a company with experience in running Google Ads accounts for our clients, the results tend to speak for themselves. Google runs advertisements on nearly every website. No doubt, you run into ads every single day when browsing the web. Now that everyone is home, online traffic is at an all-time high. Many of us are working from home, and our best form of regular communication is digital. Now more than ever is the right time to consider running an advertising campaign with Google Ads.
Getting Access to Ads Credits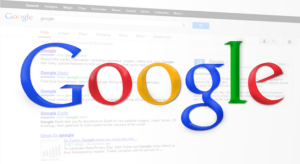 Small and medium-sized businesses that have been active users of Google Ads since at least Jan 1, 2019, can get these credits. Google will credit eligible companies will be through their Ads account within the coming months that their credits have arrived. After that, these credits apply to any of Google's advertising channels: (Search, Display, YouTube) in all campaign types. Additionally, businesses may utilize the loans at any time until the end of 2020.
It helps to have an experienced team on your side when planning an online advertising campaign, don't go at it alone! Many companies have the knowledge and tools to manage your Google Ads account for you, allowing you to focus on the core of your business while knowing you're taking advantage of the opportunities Google's COVID relief fund is providing.
A Good Place To Start!
Online advertising, in the right way, takes experience and can be especially complicated. However, with assistance from Google, there's no reason not to take advantage of free advertising space. If you haven't run an online ad campaign recently or aren't sure of the plan you'd like to make, now is the right time to get in contact with a team that can help design something that will work for you. At Kallen Media, our primary objective is to help your small business thrive in the online world, even within the touchy consumer market we're in today. Together, we can create an online ad campaign that's truly special. Free google ad credits can help your next campaign. Contact Us and let us help your business thrive!