Adobe held its annual Summit online this year for free. The Summit is composed of experts in various Adobe integrations products and services. Welcome to Adobe's digital world! One of the most exciting parts of these summits is the new project unveilings. This year Adobe announced seven new projects to the public. We're going to breakdown these seven releases and their possible uses for our clients to integrate Adobe products. Get in touch with our team for information on how to utilize Adobe products in your business.
Project Dually Noted
Project Dually Noted is an application that connects to the Adobe Reader. The app enables planing within the Adobe studio And then plans can be visualized. Visualized means while scanning a book, you can go through the book with your phone to see comments and edits.
They are combining elements of digital and physical for a new project experience. So now users do not have to tie themselves to transferring notes from physical to digital. The application picks apart specific sections of text that it recognizes from the Adobe project file. So users have complete project management through the Adobe Experience Cloud.
Project Snippets
Promoting dynamic content to your clients is the key to increasing conversion rates. Creating groups or audiences can be both time consuming and tedious. When you want to promote content through Project Snippets, Adobe recommends both titles and content. This feature is excellent when developing a specific deal or a fresh piece of content on your website.
Segmentation allows Adobe to automatically create audiences. This combination, done through the Adobe Experience Manager with Sensei. Adobe makes sure that the content is relevant to both your target audience and related to your content. If you do not like Adobe's recommendations, there are several alternatives for both the image and headlines.
Project Segment Scout
Project Segment Scout is also going to focus on dynamic content. Adobe gave the example of a 3D design studio for an automaker. Within the design studio, there were 3D renderings of the cars with a 360 degree with and customizable colors. The application lived in the user's web browser and can target specific segments.
While the studio is excellent, Project Segment Scout also allows users to segment their client bases more easily. The application focuses on finding data quickly without knowing its precise location within Adobe Experience Manager. Now users will be able to work with data without being a data expert. The new search term locater is a bleeding-edge with a highly advanced search engine to find exact results for unique queries.
Project Clothes Swap
Project Clothes Swap is a digital application aimed explicitly at eCommerce clothing stores. Frequently stores have difficulty properly displaying their products with different sized models. Thus, this trend has lead to a significant amount of returns for online merchandise. This problem is what Project Clothes Swap aims to fix.
The digital application product clothes swap is composed of both a product and a model simulator. This application links clothes with different models so consumers can see how different clothing will fit different body sizes. The goal is to reduce the amount of poorly providing garments ordered online. All of the visualizations happen in real-time. Additional features are present like "complete the look.". This feature displays cross-selling options with other products instantly through Adobe integrations.
Project Ace Access
People with visual impairments comprise a significant part of the population. Project Ace Access has a goal of making content more accessible for all subscribers. This application ranks emails and gives them scores. The app flags potential issues like missing alternative text or poor color combinations.
Project Ace Access to give recommendations for content based on that data. These recommendations include alternative text, color schemes, and images. To ensure your content is pristine for launch, Adobe has integrated a screen reader tester.
Project Bon Voyage
Customer journies are unique to companies. So segmenting customer journies and tracking successes is key to a campaign. Project Bon Voyage creates a flow map breakdown of the customer journey linking with Adobe Sensei for data insights.
Journies start through creating a goal for your campaign. Once your campaign is running, you can change midway through the campaign. This feature is critical to identifying key data points to engage in with your audience. An example of this would be finding a segment's best time to read or send emails. Changing paths through the campaign will allow you to use insights in real-time to create successful campaigns.
Project Gluestick
The final teaser of Adobe integrations released during its 2020 Summit was Project Gluestick. Integrating systems across platforms is essential for companies to keep synced data. And project Gluestick binds together Adobe project capabilities without writing any code. This platform allows you to create workflows over multiple Adobe products and services.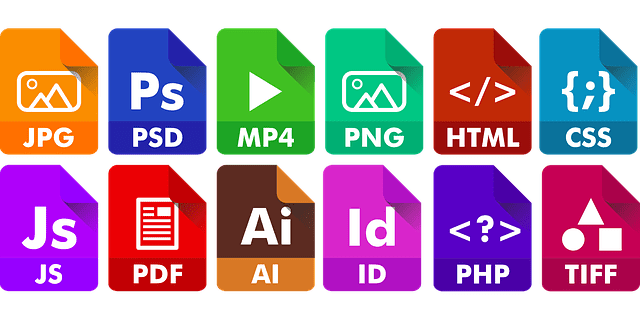 Adobe Integrations
Adobe gave the example of uploading a picture to the Creative Cloud and creating a workflow to move it into Adobe Experience Manager. As many know, this process can be extremely tedious with many steps involved. Gluestick has the goal of creating workflows that bind everything together. This project means that you could go from uploading an image to having it ready on your website in a matter of minutes.
The preset setting is available for both tags and images. But this feature uses dynamic content that helps create content for descriptions, images, and tags.
I hope that you have enjoyed reading about the new Adobe products to come this year. If you are interested in learning more, be sure to check out the Adobe Summit 2020 page. Similarly, if you are interested in integrating these products please reach out to Kallen Media. We are happy to help get Adobe integrations set up, so you can maximize your audience and marketing efforts.