Marketing is often used to describe a wide variety of processes and systems within a company. Anything from sales to social media campaigns can be considered marketing. So what is the most effective form of marketing that your business should spend the most money? That is the golden question that every business is trying to answer. Today we are going to go over some of the most widely used marketing tactics, as well as some great times to use them.
The six main marketing streams we are going to investigate are Social Media, Mailers, Search Ads, Email Marketing, Search Engine Optimization, and creating an Active Blog.
6. Active Blog
Search engines and people both enjoy fresh content. The most effective way to display new information to your client base is through an active blog. Here you can post anything from customer spotlights to further exciting details about your company!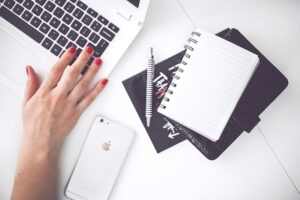 Optimizing your blog is another key to great digital marketing. Finding the search terms that you want to rank for can be key. The more words and key phrases you have in your content, the higher it is going to rank on Google. Adding pictures and subheadings is a great way to optimize your post further, while also making your content more professional. Blogs should typically be longer than 500 words because that is the low end of where Google picks up information from web pages.
5. Search Engine Optimization
Having a website is no longer enough to keep you relevant online. You want to make sure that your site is fully optimized and is getting tracked by all the most significant search engines. If you are not showing up in search engine results on relevant pages, odds are people are not seeing your website. This realization can be a significant blow to many companies that invest heavily in their website and online presence.
Optimizing your website for search engines can be done in a variety of ways. The first would be to utilize tools like Google to crawl your site. This crawl will expose areas of weakness while giving you great recommendations for how to fix specific problems. With WordPress websites, you can often use plugins to adjust certain aspects if you are not a coding expert. However, this can also lead to slower overall websites since more data needs to load.
4. Email Marketing
Email can be one of your most prominent friends when it comes to creating digital marketing campaigns. You will want to build your list for email blasts and updates that can be done through systems like customer relationship management software. By keeping an email list, you can keep track of clients, as well as individuals who may have decided not to buy. You can now send these people marketing material to try and close sales by promoting similar products.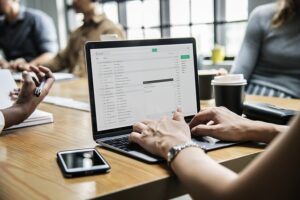 Keeping in touch with your client base is critical for maintaining top of mind in your client base. Sending out updates and new features is an excellent way to keep yourself relevant. If you have seasonal deals or specials, send them out to your list! Don't hold your information a secret, the best way to spread the news is through individuals who have already expressed some interest in your company.
3. Search Ads
When most people go onto the internet, they use a search engine to find what they are looking for if they do not have an exact destination in mind. This mindset would be if someone was looking for a restaurant and didn't know what they wanted; they may type in the type of food. The same way someone searches for food, they search for companies within your industry. Similarly, people look up specific words or phrases about what they are looking for that can be bid on within platforms like Google and Microsoft ads.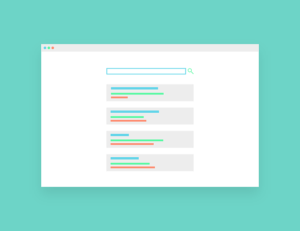 Advertising on these large search engine platforms gives opportunities to have your product seen by millions of people depending on how large your budget is. This is the best way to get discovered when you are first starting your business. In many cases, there will be no chance you organically appear on the first page of search results. However, utilizing paid search ads, you can be seen by people looking for your specific niche.
2. Mailers
One of the oldest and most frequent tactics can still prove highly useful. Depending on your type of business, mailers can be helpful when targeting your specific clients. There are two critical situations where mailers will prove to be cost-effective, which is when you are targeting customers in your area, or if you are trying to use mailers to expand other marketing efforts. Some digital marketing services like Facebook ads require mailers to be sent first, so sending direct mailers around the country can be critical to opening up other forms of advertising.
1. Social Media Advertising
The final type of marketing is social media advertising. This advertising would be using services from websites like Twitter, Facebook, and LinkedIn. Each different media outlet has a slightly different audience that may cater to specific businesses. Instagram is strictly visual and media-heavy, so that attracts a much different audience than its parent company Facebook.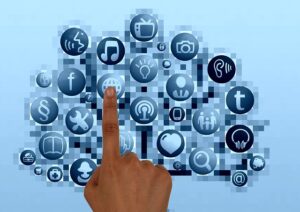 You will need to determine who your target audience is, and figure out where they spend their time. If you do not do your research, you could end up dumping hundreds or even thousands of dollars into campaigns where you do not see any real results.
Kallen Media is available to help with all of your different marketing strategies. For any other comments or questions, be sure to contact us at [email protected].