Kallen Media has always had aspirations to give back to the community we do business within. Early on, Kallen Media focused on finding nonprofit organizations with roots in the Tempe community. Nonprofit marketing is one of Kallen Media's specialties. In 2020 we've grown and help nonprofits all over Arizona. I visited two such businesses for a company spotlight.
On a business trip to Tucson, I was able to visit some nonprofits based in the area. Two that stood out were the Tucson Girls Chorus and TRAK. Both companies focus on providing educational services to the Tucson community. I was excited to finally meet with two organizations that we have done pro bono work for several months.
The companies faculties were terrific, offering multiple activities, and bustling with people excited to learn and help. TRAK is a large facility with an actual ranch on site where kids can interact with all kinds of animals, including cows, sheep, and pigs. Similarly, the choir has a faculty equipped with spaces for groups to gather. The choir is also adjacent to a park with walking paths and ample parking. With expansive facilities, these are the perfect community gathering places. So let's talk more about what these organizations provide to Tucson.
Today lets showcase two of Tucson's nonprofits that Kallen Media is proud to support: the Tucson Girls Chorus and TRAK, a ranch that provides therapeutic animal interaction. These spotlights will tell you a little bit about these fantastic nonprofits and what we do to assists them.
Nonprofit Marketing
A widely known challenge facing nonprofit marketing is budgeting. But every dollar saved goes to a good cause in the nonprofit industry, so every penny matters. That's why Kallen Media connects these nonprofits to Google Ad Grants. Google can provide nonprofits thousands of dollars in grants. Grant money can free them to pursue other projects because of maximized capital.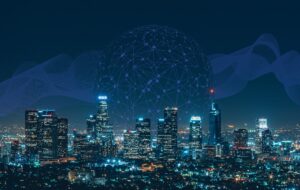 Beyond this, these companies also need standard content production and online marketing services that everyone needs. Kallen Media can provide all of these services if required. To learn more about how we can help your nonprofit, feel free to contact Kallen Media! Now learn some more about the nonprofits Kallen Media works with.
Tucson Spotlight: Tucson Ranch for Animals and Kids (TRAK)
TRAK stands for the Therapeutic Ranch for Animals and Kids. This ranch is a nonprofit program centered in Tucson with a focus on providing valuable life skills through animal interaction. At the ranch, programs offer a wealth of activities for community involvement. Including college internships, field trips, a summer camp, and even furry tales, an event where children read to animals! TRAK prides its self on having activities for all people!
One of the main focuses of TRAK is its animal-assisted life skills and therapeutics program or AALST. AALST helps teach life skills and mental health practices to all individuals. The AALST program is tailored to fit goals laid out with the TRAK team beforehand to provide the best results. These goals can include coping skills, active listening, social skills, and much more. If you want to learn more, check out the AALST page on the TRAK website.
Tucson spotlight: the Tucson Girls Chorus
The Tucson Girls Chorus is committed to helping young women become the confident leaders of tomorrow through their educational programs. TGC offers a range of applications from casual group singing sessions to live performances at chorus festivals! The chorus is also heavily focused on community outreach, so TGC goes where needed.
The Tucson Girls Chorus has programs to build choral singing groups by helping both teachers and students. The choruses engagement program focuses on working with schools to provide choral singing where otherwise it might not exist. By working with schools and teachers, TGC provides a fun service in a safe environment. But how does TGC make this happen?
TGC supports children by also supporting teachers of the arts. TGC delivers a chance for art education to continue to thrive in the Tucson community By offering free resources to teachers. The TGC also offers internships to local college students ensuring valuable educators from the community get a chance to give back while learning. For more information on the TGC, check out their website to get involved with Tucson Girls Chorus. So how does Kallen Media help?
Kallen Media and Tucson nonprofit marketing
Kallen media is proud to do company spotlights on TRAK and the Tucson Girls Chorus because they provide helpful and educational services to Tucson. Because we support their mission, Kallen media was happy to help both these nonprofits get access to google ad grants. Beyond this, we have been pleased to continue our work with both TRAK and the Tucson Girls Chorus by managing their google ad presence and continual support with campaign creation.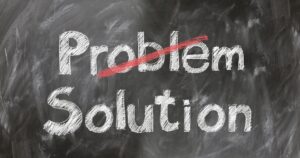 Kallen media loves Arizona and want to support the community. So Kallen Media helps the people who are trying to do good things! If you need help with nonprofit business marketing, Kallen Media would be happy to assist! Contact information can be found on our website for nonprofit digital marketing.