E-commerce is rapidly becoming the new normal in consumer markets. E-commerce stores are essentially any website that you go to buy goods entirely online. Amazon, for example, is the largest e-commerce store in the world. This business model is quickly becoming the "norm" when it comes to modern business. but how does a companies even make those websites? If you're ready to make the jump to e-commerce or need some guidance, keep reading!
Making your online store stand out can be hard when competing against corporate giants. Companies that are inexperienced in the online space can benefit greatly from having a web hosting partner. Full-service partners, like Kallen Media, can help your website flourish with individually tailored packages to suit your needs as a business owner. before a store can be tailored to fit a businesses needs some simple groundwork must be laid.
Building Your E-Commerce Store
As stated above, any website that allows you to buy products online is an E-commerce store. There are many different types, and an even more significant number of platforms to choose from. Before setting one up, you'll need a website. WordPress is an inclusive, comprehensive website builder. Many companies offer extensive guidance when it comes to setting up your WordPress website. A lot of times, you can find an affordable price to have your website built for you! Once your WordPress site is up and running, it's time to get an e-commerce plugin that will accommodate your business needs.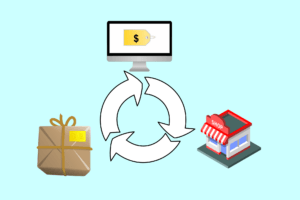 When building your store, it's crucial to pick expandable options. As your business grows, your needs will scale. A website can sometimes be very challenging to scale if the proper precautions aren't taken. You want to make sure the platform you choose can scale with your ever-increasing requirements. failing to account for scale may result in poor customer experiences or even store closure. It makes the process a lot more simple to select the right e-commerce plugin at the beginning, instead of having to switch to keep up with increased demands. while there are plenty of options for these plugins, most businesses utilize the same ones.
WordPress E-commerce plugins
Once a company decides to start selling, it's time to build the shop interface. The two of the biggest WordPress platforms for an online store are Shopify, and WooCommerce. Many web hosting partners prefer one of these two, although these are not the only options, they are the most trusted. Around 39% of all online WordPress stores use WooCommerce, so it's clear they know what they're doing. Once a company has chosen it plugin it's time to start building. Setting up an online store can seem like a daunting task, but it's a lot more simple than you would think. so what exactly do these plugins do and how does it affect a website?
WooCommerce and WordPress
running an E-commerce store no longer takes a tech genius. The great thing about WooCommerce is that you don't need to be a coder or spend much time. It will do much of the work for you. It's as simple as adding the plugin and following the directions. the user-friendly interface means changes can easily be made allowing for a more customizable webpage. Once you've added the plugin, WooCommerce will begin to help create an e-store.
the first thing the WooCommerce plugin does is load an installation wizard. The installation wizard will then walk you through the process step by step. It will first take you through the pages you'll need, which is as easy as hitting continue. Then you'll be taken through and asked about what currency you use for the website. Afterward, the wizard will help you set up shipping and tax rates. Luckily, you don't need to know any of that, WooCommerce will help decide for you. The final step to getting up and running is choosing your methods of payment, and that's it! (technically) building your online store is only the first step. Then the website is customized to fit individual needs and brand requirements.
Make Your Online Store Unique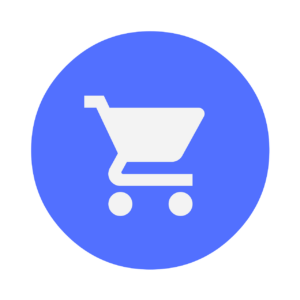 So now you have an e-commerce store that is up and running, but there are many more things to consider. You want it to flow well, what's the point in selling your products online if your customers can't figure out how to pay for them? Additionally, you want it to look appealing. There is a multitude of plugins that can help your site pop but some of that can start to get confusing, plugins can seem endless and some are less intuitive than others. That's where employing the right help comes in handy! A company that excels in building memorable WordPress websites can help bring your ideas to life! if you need help making or managing your store, contact Kallen media on our website here.