Have you ever wondered how art and culture spread across the globe? From stage performances to dance classes, the display of culture helps spread awareness and visibility. With that in mind, we want to talk about Mandala Arts, a nonprofit sharing south Asian performing arts with the midwest! Kallen Media is passionate about music and our work with nonprofits, which made us delighted to be able to work with this company! So let's start the Mandala Arts company spotlight by talking about the company bringing tradition and dance to Chicago's youth!
Mandala Arts
Mandala Arts was founded in 2014 and immediately began teaching classes and hosting performers. As a MacArthur award-winning organization, This company provides audiences with a culturally significant dive into the history and arts of south-east Asia. The team doesn't stop here! Mandala also teaches regular classes to ensure the next generation of dancers learns traditional forms. So what kind of dances can you expect to see at a performance?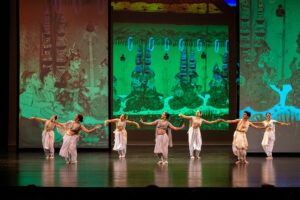 Mandala specializes in blending classical and contemporary dances to display the experience of diaspora and historical awareness. The Ensemble is dedicated to bringing Bharatanatyam to the masses and regularly hosts performances and educates groups. Performers for Mandala have graced Chicago stages like the Chicago Symphony Center and the Studebaker Theater and have articles from press groups like the Chicago Tribune!
Marketing for The Arts
Marketing for nonprofits and artists is very complicated. But thankfully, there are a lot of resources that have unique options available for these more niche groups. Nonprofits specifically can benefit from thousands of dollars in ad grants. Setting up and maintaining these grants is a massive part of nonprofit marketing. A good agency will ensure you get the most out of every penny of your budget. As a group of artists, there are also bonuses from the algorithm!
In our content-driven world, marketing for artists is central to most social media platforms. People like seeing dances, paintings, meals, and various other artistic pursuits, so if you're producing them, you have a leg up! Sharing your art on social media can be an easy way to get massive levels of exposure. But you can't just rely on social media. You need to be working with search engines to show up everywhere!
Google Adwords
Adwords is vital for your SEO. Google is synonymous with online searching, so if you want people to find your site, you must be on the platform. As a PPC tool, Adwords will let you pay for traffic by placing your info on the top of relevant searches. But without clever management, this money can be wasted or, even worse, overspent. Fortunately, Adwords has built-in features that can help companies like Mandala save money.
Ad grants from google can give nonprofits up to 10,000 dollars. This free budget is an incredible boon, but it is up to your marketing team to spend it properly. First, we ensure you have full access to your grant. Now is when a professional SEO team gets to work! By highlighting tactical areas of your site and tracking PPC spending, we help secure top search results and higher passthrough rates. These SEO check-ins are only a tiny part of our daily work for charities.
Kallen Media and Nonprofits
Our team has a long history of working with 501(C)(3) companies, and we're passionate about it! We have worked for free with services like Catchafire to provide hundreds of thousands in assets to new and growing charities. When we work with nonprofits, we bring specialized tactics that we learned on the job. From google grants to logo creation, we started working with nonprofits and never intend to stop.
As we grew our company, the nonprofits we worked with grew too. Since our founding, we have had the chance to work with nonprofits whose reach is global! Like any other business, our strategies have changed to meet the needs of our larger clients. Now Kallen Media is proud to provide an incredible suite of services to nonprofits. We have teams waiting to build new sites, comb through and inventory your current online presence, and spread the word to substantial new markets!
Mandala Arts Company Spotlight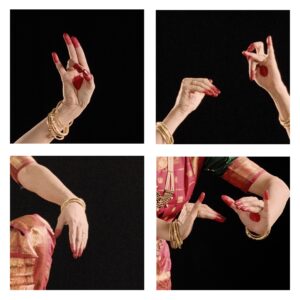 Mandala Arts taught and performed Bharatanatyam for almost a decade in the midwest. The troop has steadily grown its nonprofit by sharing its culture through performances and classes. As a company passionate about the arts and charity, we leaped at the opportunity to work with this company! In the Mandala Arts company spotlight, we covered marketing for this company and how we boost nonprofits' and artists' work to the top. 
Still, looking for more info about Mandala Arts? If you want to see the team in action, catch their upcoming performance in mid-November! Kahani: Reimagining Stories, a retelling of the epic Ramayana. And if you're looking for access to ad grants or help with your upcoming marketing projects, Kallen Media can help. Reach out and set up a call to learn more about our specialized nonprofit marketing strategies.