Currently, there are over 2.74 billion active users on Facebook in a month. If you're looking to tap into that market, your Facebook organic reach strategy must be nicely planned out.
Yes, organic reach marketing isn't as easy as it once was, but it's still a thing. If you do this intentionally and thoughtfully, you'll see that Facebook organic reach marketing is one of the top ways to lift the awareness of your product/service online.
Here's our social media advertising agency in AZoutlining four brilliant tips to increase your Facebook organic reach in 2021.
1. Attract the right audience interested in your business
While a large following can increase your credibility by leaps and bounds, favoring quality over quantity is more important. If you have a ton of followers, but they don't care about your business, your engagement levels will always be low. So, look for the audience that's relevant to what you do. Don't chase meat eaters if you run a vegan restaurant. Don't attract single women if you own a mommy blog.
By engaging with the fans of your competitors, you can increase relevant followers. Here's what you need to do: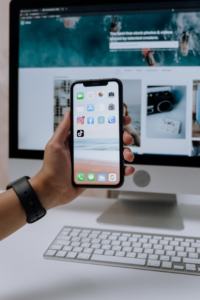 Visit your 'insights' page
Click 'overview'
Scroll down to the 'pages to watch' section
Here, you'll find your competition. Don't forget to visit these pages once in a while and engage with those users that are actively engaging with the posts of your competitors.
2. Encourage followers to engage with your posts
Mostly, posts with higher engagement appear high on news feeds. So, if you plan to increase engagement, encourage users to like, comment, and/or share your posts. But how? Simple; you can publish some content and ask a question related to it. For example, if you're posting an article about a current issue, ask your audience to share their opinion in the comments section. However, Facebook has a policy regarding engagement bait, so ensure you don't violate that.
3. Ask followers to give you priority
Don't hesitate to encourage your followers to prioritize your page. They won't be receptive to your request if they truly like your work. It's always helpful to include step-by-step instructions on how to do it when you're asking for this favor. If you don't provide directions and they don't know how to do it, they'll probably skip it altogether. Here's how followers can prioritize your content:
Click the 'following' button under the cover photo of your page
Click 'see first'
4. Carefully select what you post
If your post is valuable to users, it'll always perform well on Facebook. Therefore, selecting the content, you publish on your page is paramount. Before posting, ensure that your posts are relevant and valuable to your followers. This way, you'll increase engagement, which would, in turn, proper your post to the top of your audience's news feeds.
As the leading social media agency in Phoenix, Kallen Media works wonders when it comes to increasing your visibility on every major social media platform, thereby helping you reach a much wider audience.
Give us a call now for more information on our social media optimization services in Phoenix!