Since Facebook, TikTok has been one of the leading social media platforms to come around. Launched in 2018, TikTok already has a user base of around 800 million people—more than double the users of Twitter, which is a big part of the social media marketing strategy of small businesses. Read on to learn TikTok Marketing Tips and how small businesses can use this platform to promote themselves.
1. Grab attention the right way
If possible, try grabbing the attention of the audience in the first few seconds. Generally, people move through the TikTok feed pretty fast, so it's important to give your audience a reason to pause.
Planning is key when making content. You should aim to grab the people's attention during the first few seconds and ensure you entice them to stick around.
2. Ensure your content is vertical
Because TikTok is a vertical video platform, all the content you create should be vertical.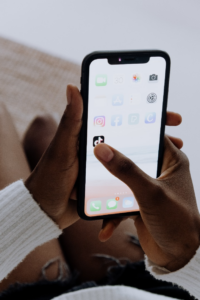 How to do it? Simple; use the inbuilt video function of TikTok to record your video. With features and a ton of different effects, you'll make your content even more appealing.
Compared to recording with your phone and uploading it, recording native video within the app is always preferable. This way, you'll get more visibility, more reach, and the orientation of your video will always be vertical.
3. Keep your content sweet and short
Ideally, your content should be between 10-15 seconds long. Below 10 seconds and more than 15 seconds isn't advisable.
Yes, the window is pretty tight on TikTok. If you want the best results, cover tips quickly in a 10-15 second video. However, for a subject that may take a little bit more time to explain, break it up into punchier, quicker pieces instead of making a boring, long piece of content.
Compared to a minute-long video, four pieces of 10-15 seconds long video will be much better. Remember, keeping your content sweet and short would always give you the best results.
4. Use #Learn
Recently, TikTok is steadily becoming a place where people can go and learn different things. So, by developing informative, educational content, you'll be taking advantage of this trend.
Because you're an expert, start using #Learn, and start developing content to educate people about your products, services, and the industry.
Besides using #Learn, try adding some more hashtags when you post. In an ideal world, you'll want to have about five. However, using more than five isn't recommended. If you want people to find your content on TikTok, always use the right hashtags.
Kallen Media is a professional social media agency in Phoenix that integrates with Hootsuite and views all your social media information on a personalized dashboard.
But if these TikTok Marketing Tips arent enough, Kallen Media is here to help. By using our social media marketing services in AZ, you can increase your brand awareness and convert your leads into sales.
Get in touch with us now!