Content marketing can feel like a numbers game. There is a need for businesses to continually output content. This can make it hard for a business to tell when it is doing well. So how does a company build a reputation as the right content provider? The short answer is companies build a relationship with their consumers. Building trust in your products was a big focus of WordCamp 2020 So how does your company build trust through content marketing?
Today's blog will take you through the steps companies use to develop an excellent reputation for their content. How does a company get started in this process? And what kind of practices are best when you're an established provider? Kallen media is here to clear up the best practices for content marketing. Let's get started!
Consistency is key
People often know precisely what they want when it comes to content. So your company has to deliver. All of the content you provide should be on brand and in line with your current goals. Random content might satisfy your need for development, but it won't help you in the long run, just like Financial planning for your business, your content should be designed with intention. But it's not enough to have a consistent message. Companies have to produce too.
Consistency applies to a content schedule as well. Content is often a form of entertainment for some customers. For example, many red bull customers love to watch their sporting events. A company should focus on having a schedule for production. The standard output of content helps build a loyal audience base.
Honesty and Ethical Behavior
Now more than ever, people want the companies they support to behave ethically. Ethical behavior can mean supporting essential causes and using your platform for good. But it also includes regular communication. No-one wants to work with people they don't like. So treating people with respect and telling the truth can make or break a companies reputation. Word of mouth is one of the business's best friends, thus fostering a good reputation is essential.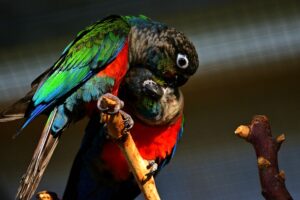 So what does this look like in practice? Firstly just don't lie. That may sound easy, but remember not to get carried away over-promising things to your audience. Sometimes the best intentions don't play out well, be careful with your content, and plan for the worst. Also, consider getting many opinions before finalizing content. Sometimes a second set of eyes will see something you are missing.
Authenticity
Does your company say what It means? Do your blog posts accurately portray the companies views? Creating authentic content is very important in building trust. An audience can tell when the content has no heart behind it. Writing from your companies field of experience will build more confidence than anything else. People want informed information. If your company can help spread its knowledge, the audience will find and promote it.
Authenticity also extends to a writer's voice. If your business is formal, your tone should reflect that. Ensuring writers' content will fit well with your brand's style is vital to creating good work. An authentic voice is especially apparent when making humorous content. Humor is a useful tool for content development, but if it doesn't fit your companies view, it will be very damaging. Ensuring your company is authentic in its content helps keep your content on targeted and on track.
Trusted Experts: Your Skillset
Your company probably has some features that make it stand out. Some corporations are experts in customer service, while some excel in speed. If your company shines in an area, you should promote that in your content. By displaying your companies area of expertise, writers can use an already established reputation.
Content in your field is precious; your audience wants to know about what you do. So a company can take this opportunity to build off of its accomplishments. An excellent example of this is a blog about blogs. Once a company has a blogging reputation, it can expand more into that topic when blogging.
Build Trust Through Content Marketing
For a company, it is a long and challenging process to build trust through content marketing. But some practices make it easier. Focus on areas where your company is excelling; this will help bolster initial confidence in your content. Once established, it's essential to keep being authentic. Users want a consistent and real voice from their information providers. After you know your style and sound, consistency is critical. Regular updates will help users build a schedule around your content. Lastly, the company needs to be ethical. Behaving honestly and ethically is the only way to build trust, and it is easy to lose at any time.
Suppose you want help designing your content marketing strategy trust in the experts. Kallen media has been producing content for companies for many years, and we could help you too. Reach out to Kallen media today for assistance with your content marketing strategy and implementation.