Are you tired of writing endless blogs without being sure of how they will help your SEO goals? Choosing blogging topics can sometimes feel impossible. And the demand for blogs is higher than ever. This struggle can make SEO writer's job daunting. But what if you could automate this process? Now more than ever, coming up with blogging topics can feel like a daunting task. But automated blogging topics the job easy.
Automated topics are a point of contention. And in the digital world, this topic is ever growing. We're certainly not saying computer programs can write your whole blog. (at least not yet) But a little help from a computer can go a long way. Machines are famously good at scanning large amounts of data and drawing simple conclusions. And this can help your blog. But what exactly is a topic generator, and how do they work?
Automated Blogging Topics
In a world where companies want content, writers need ideas. And at the pace, some content production happens creativity can be a strain for some SEO blog writers. So some writers will turn to automated topics. These topics are generally pulled from a computer program that analyses SEO data.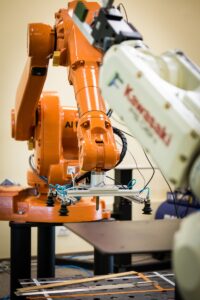 For example, say you're focused on sales, organic food, and local produce. If you needed blog ideas, you could turn to a topic generator. This program would then scan then the internet for related blogs and see what kind of blogs they post. It also might see what customers are interested in reading look through search data. After a scan, the program will recommend topics related to your field and likely to do well. But it doesn't stop there.
Some automated services will take their recommendations a step forward. SEO targeted programs will tell you optimal focus phrases or keywords! Much like structured data, small things matter in SEO optimization. And a good plan will recommend minor changes that will help with your article's traction.
Examples Of Automated Blogging
One of our recent articles is about building trust through content. If you can believe it, a lot of the structure of this blog came from automation services! Initially, our writers started by telling the program we are interested in WordPress topics. Then the generator recommended building trust through blogging! After that, our crucial phrase and image characteristics were all supported by programs!
It was incredible watching the writing staff use these tools. All of our professionals agreed with the program's decisions, and we wrote a great blog post! Automation can help save time and make your writer's jobs easier. Our team even looked into automated blog programs!
While we don't think any robots will be putting our writers out of jobs, these programs were exciting. And one day, they could be the future of content creation for businesses like ours. They tend to produce dry content like you can use commas, quotes, apostrophes, hyphens/dashes, and other typical symbols in the post like "My Site – Here's Lookin' at You, Kid." So, what services did we check out?
Automated blogging programs
Kallen media staff spend the week analyzing a few different types of topic generators. While several seemed good, only one was up to our company standards. Our team looked for generators that were easy to use but still effective marketing tools. SEMrush a free to use online tool was by far the best tool for this job. SEMrush set up only took a few minutes, and we got fast results.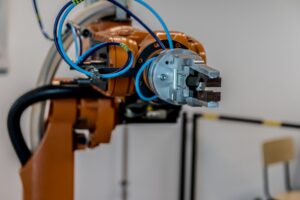 Simple searches via SEMrush would tell us hundreds of potential topics with recommended focus phrases and more. And since signing up, multiple members of the SEMrush team have reached out to be of service. If you're interested in blogging topic programs, check out their operation.
Automated blogging topics
For a long time, writers have struggled to keep up with businesses growing demand for content. Now a worried writer's fears are overdue to automation. Free programs online offer blogging companies the tools they need for infinite relevant blogging subjects. If your companies blog is struggling, this tool might save your SEO efforts. 
While whole articles aren't available yet topic generation works excellent. And many companies are offering this service. Kallen media looked into a few of these topic generation services. In our opinion, the easiest to use was SEMrush. SEMrush was free to use, intuitive, and they reached out to see if they could help. Some services were hard to use and confusing. But SEMrush made the process easy.
Kallen media has years of experience creating content for businesses across multiple fields. If your business is struggling to keep up with your need for content or other market services, reach out. Kallen media is here with a team of trained professionals to solve all of your needs. For help creating content for your blog or other marketing services, contact Kallen media today.