Search engine optimization (SEO) is a field that just doesn't stop changing. When was the last time you heard Google's algorithm change? Probably a few weeks or months before, right? But it's understandable since Google has to direct its users to the most relevant pages possible.
But your story is different. You want to ensure that you don't lag behind so your website can keep topping the SERPs regardless of the many changes Google's algorithm goes through. If you're an SEO specialist, you've got to read on some trends that will shape how SEO is done this year.
Yes, staying abreast of Google trends 24/7 isn't easy. Therefore, we've outlined some key trends that'll help you build your SEO strategy this year. Read on to find about them!
Google is still looking for original content
The role that content plays in ranking and SEO is tremendous—authentic content isn't just crucial for branding, but for businesses as well. In simple words, original content is something unique, something that hasn't been published yet.
If you want to create unique content, use materials like company milestones, customer testimonials, experiments, case studies, and a lot more. This wouldn't just make your content authentic – something that Google adores, but will also build trust.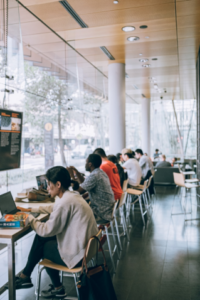 Artificial intelligence (AI) is coming into the equation
Developed by Google in 2018, BERT or Bidirectional Encoder Representations Transformers is a technique based on a neural network for pre-training of natural language processing (NLP). Simply put, it can assist Google in deciphering the words' context in a search query.
In addition, it's reported that around 37% of companies use AI. Since the AI industry is set to hit the $118 billion mark by 2025, the impact that the technology can have on SEO isn't surprising.
If AI begins to power your business, you won't just be able to augment your keyword search, but you'll also optimize every digital platform, maximize link-building opportunities, and create more powerful content.
Voice search is becoming prevalent
"Google, where is the nearest McDonald's?"
In 2017, there were 33 million voice searches. During March 2019, voice searches contributed to 20% of queries. With voice searches becoming more popular, more people will start typing search queries the way they speak.
What does this mean? Very specific, long-tail keywords will become very important. Currently, users are looking for an accurate answer, and to ensure this happens, they'll ask a very specific question.
So, if a user in the consideration phase searches for a long-tail keyword, chances are, they'd convert. So, don't forget to optimize your website for voice searches!
Turn to Kallen Media's SEO services in Phoenix for an undeniable competitive edge
Kallen Media's local SEO services in Phoenix stand apart by treating SEO as an influential marketing channel in its own right. Our process-driven, rigorous approach to SEO isn't just putting our clients at an 'unfair' advantage but is leading the marketing industry like no other.
Contact us now for more information!