When it comes to web design, every designer has a different plan. Yes, there's no standard checklist.
But it doesn't matter what's part of the plan as long as the website includes some basic elements.
From clear calls to action (CTAs) and search functionality to great images and plenty of whitespaces, certain elements lead to an excellent web design.
Today, we're looking at three elements you should prioritize on your website's web design because the devil is certainly in the details.
Branded elements
Since your website reflects your brand, it should represent your company positively and accurately. This means you should work on your core messaging, crisp logo, and stick to your color scheme.
Large, unique typography
Many enterprises use specific typography or font to distinguish themselves from their competitors. Recently, designers have been blessed with a range of fonts they can use, allowing brands to express themselves using typography accurately.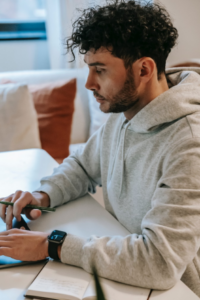 The main aim of typography is to use a single design trend across the website to ensure readers are led to different parts of the page. This is something that the New Yorker does.
When creating the brand of your company, your typography choice can offer hints about you and your business. Are you informational or functional? Serious or fun? Irrespective of what font you choose, ensure your designer never miss out on its applicability across computers or browsers.
If you opt for a font that common computers and browsers don't support, your website won't display the way you want it to on different devices—which will go against your business.
Mobile-friendly layout
Just mobile devices alone (excluding tablets) generated more than 51% of global website traffic. This trend will only increase as more people use their mobile phones to access the web. Therefore, a modern web design shouldn't ignore a mobile-friendly layout.
A mobile-friendly layout means the utilization of responsive web design. Basically, a responsive web design is a design strategy that allows websites to adapt to different screen sizes. Images, UI elements, and text resize and rescale based on the viewport.
It's reported that as much as 85% of adults think that a company's website, when opened through a mobile device, should either be better or as good as its desktop website. This means, if a website doesn't incorporate responsive design, the UX will be average at best, and this may lead to loss of credibility, revenue, and of course, traffic.
No, Kallen Media isn't just another website designer in Phoenix.
Yes, we're an Arizona web design service that wants to build a breathtaking website for your brand, but we also understand that it needs to convert. Our affordable website design packages in Arizona focus on the minutest of details that can help your website generate innumerable calls to your business.
Contact us now for more information!