Who We Help
The holidays are almost here, which means it is time to look back at 2019 and revisit some of the good we have accomplished.  Kallen Media LLC is a local company in Tempe, Arizona. Founded in Tempe this past year, we have been creating websites and digital marketing plans for all sorts of companies and people.  I want to shed a spotlight on the different non-profit companies that I have been able to help. The three most significant projects include the Tuskegee Airmen Scholarship Foundation, Operation Blankets of Love, and The Wayne Foundation.  Within this article, I will highlight these wonderful non-profits and tell you how you can get in touch with the charities we work with to help their causes.
Kallen Media is proud to be able to do pro-bono web design and social media work for charities that are doing great work.  I am continually looking for charities and organizations to lend a hand.  If you know a local charity in the Tempe metropolitan area who are looking for web work or assistance, let me know so Kallen Media can help them out!  Currently, we have found our non-profit clients through a service called "CatchAFire."  This organization connects service providers with non-profit clients. We highly recommend checking them out if you are with a company, or a professional looking to give back.
What We Provide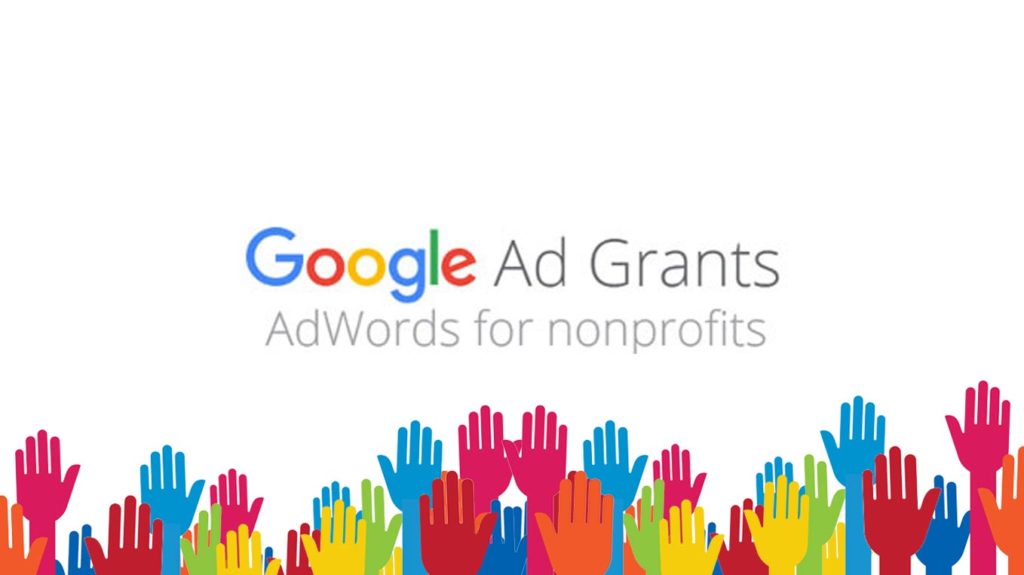 At Kallen Media, I have created a service geared towards non-profits. I Create and maintain Google Ad Grant accounts.  If a company is a registered non-profit, Google offers them a unique program to reach potential volunteers and donors.  This service is Google Ad Grants, which gives up to $10,000 a month in free ad spend. For small non-profits, this can be a major.  We recommend that non-profits reading this take a look at the Google Ad Grant Program. Similarly, send us a message if you need any help setting up a Google Ad Grant account, we would be happy to help!
I have the privilege to work with the directors of these organizations personally, and I am thrilled with the results that we were able to produce.  Creating meaningful content and plans is essential for non-profits. Because, like small business owners, non-profits have minimal budgets that they need to be able to direct appropriately.  Offering services pro-bono is my way of sharing Kallen Media's passion for making the world a better place. The following are a few of the charities that I have had the pleasure of working with over the past year:
Charities We Work With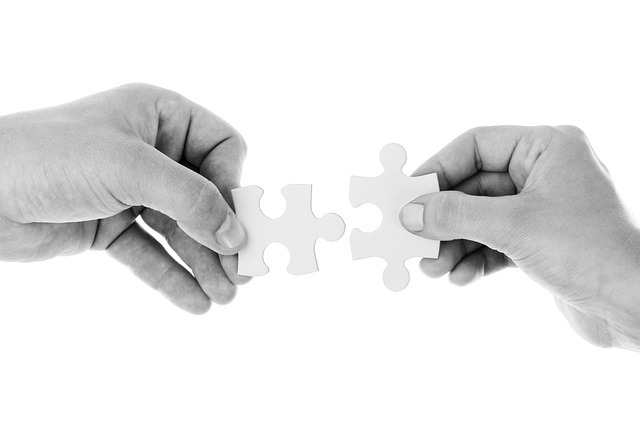 The Tuskegee Airmen Scholarship Foundation (TASF) dedicates its scholarships to providing technology scholarships to minority groups in need.  TASF started from the first African American airmen group to fly during World War 2. Now they are sponsoring STEM scholarships to students who want to follow in their footsteps.
OBOL is a leader in animal rescue dedicated to providing food and critical pet supplies at No Cost for over 12,000 homeless animals a year in California to shelters, rescue groups, and pets of the homeless.  OBOL has donated food, crates, pet beds, blankets, toys, bowls, and critical pet supplies to those forced to evacuate with their pets. We've assisted more than just dogs and cats — rabbits and tortoises were also in need of our supplies.
Finally is The Wayne Foundation (TWF), which dedicates itself to helping individuals find their lost money.  This organization has found millions over the past two decades in lost assets and funds from the government.  The first two charities are both located in California, while TWF is in Mesa, Arizona, at the Falcon Field Corporate Center.  We are excited to present the charities we work with, and the causes they fight for so passionately.
Tuskegee Airmen Scholarship Foundation

The Tuskegee Airmen Scholarship Foundation required a social media plan.  I dove into their content and message right away. We were able to get the TASF setup with a Hootsuite account that would allow them to create and manage all their content from one place.  Once our content calendar was complete, it was time to lay out the plan for the scholarship winners.  The social media accounts we focused on included Facebook, Instagram, and Twitter with interest in branching out more in the future.
The most important part of the foundation is the students that they give scholarships.  This behavior led to creating posts highlighting the future graduate who would be receiving the award.  Once the plan was complete, I assisted in helping TASF applying with the Google Ad Grant foundation. Currently, TASF is posting the recipients of their scholarship for the upcoming year. We couldn't be more excited to see how they can grow in the forthcoming years as one of the first charities we worked with pro-bono.
If you are interested in learning more about the Tuskegee Airmen Scholarship Foundation, you can find their website here.  We are proud to get behind this cause, and I would strongly urge our readers to check out their foundation and donate before the end of the year.
Operation Blankets of Love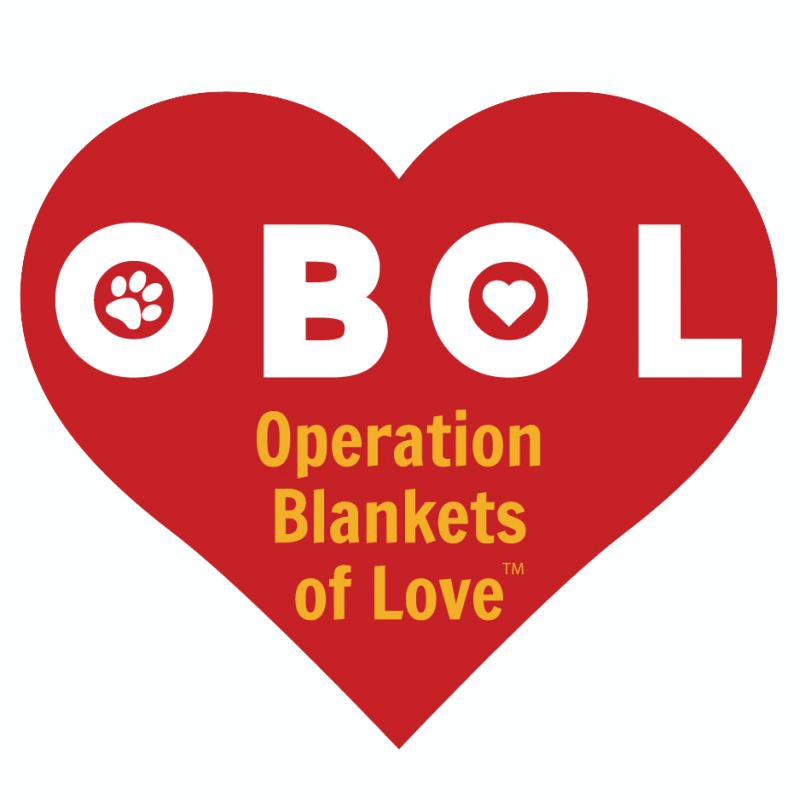 Operation Blankets of Love was a non-profit looking for assistance in both setting up and maintaining their Google Ad Grant account and campaign.  I am a certified Google Ad specialist. Previously I have worked with maintaining Google Ad Grant standards, so we were the perfect match.  OBOL focuses on building campaigns to target their specific volunteering events or donation drives.  Through working together, we created a set plan with target keywords. This way, we were able to create a Google Ad Grant campaign that is both compliant and generating clicks back to the website.
Over recent months, the fires in California have left more animals stranded without care or supplies.  OBOL is asking for any support through donations on its website to help these animals survive and find homes.  You can find out more information if you go to OBOL's website, found here.
We are proud to have an on-going partnership with OBOL, where we assist in managing their Google Ad Grant.  This management includes updating keywords and adjusting campaigns to try and keep the calls as relevant as possible. Learn more about Operation Blankets of Love and how you can make a difference visit their donation page.
The Wayne Foundation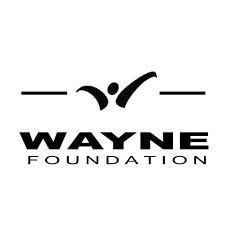 The final organization that we have had the pleasure of working with this year is The Wayne Foundation.  Due to these changes, there was significant restructuring occurring within the organization. This restructuring resulted in a need for extra help in their web development team.  Kallen Media redesigned content for The Wayne Foundation and its sister company LostMoney.  LostMoney helps individuals lost property and assets that the government has claimed over the years.
With oversight from upper management, we were able to design fully customized websites.  LostMoney remade their entire website with the help of Kallen Media!  We were extremely excited with the results and being able to help a non-profit that was dedicated donating to other non-profits.  Several on-going projects are occurring, and I could not be more excited to help design websites for companies that are helping others.
The best part about LostMoney is that they are not looking to take your money.  Because LostMoney is free, the organization urges individuals who find money to donate a portion to charities in LostMoney's name.  We believe these types of acts of selflessness are what genuinely make the world a great place.
Through the remainder of the year, we are hoping to serve more non-profits than ever.  If you have a non-profit and need some help with your website or internet marketing, please get in touch.  For those looking for more information, we have the "2019 Digital Marketing Recap" article.  This article goes more in-depth on charities we work with during 2019.