How To Attain Success
It's no question that you want your business to be more successful. Why wouldn't you? You put your time, effort, and money into your business, and you want it to reflect that. To do that, you're going to need more customers, as they're the ones that ultimately decide your fate. But, there's plenty that you can do to make them want to do business with you and not your competition.
Know Your Target Market
You aren't going to get many results advertising hamburgers in a fitness magazine. It's important to know exactly who it is that's buying your products. Due to this, it is essential to find out what else they might be interested in. Usually, the business you started is something that you're passionate about.
What else do you love? Often, the clients that are going to be inclined to buy your products or services have similar values or interests to yours. Due to this, research can be done to generate some ideas on where you might want to place advertisements. You may even want to consider trying something else you're passionate about directly into your business model.
Have A Newsletter
A newsletter can be an overlooked hero when it comes to gaining new clients. Having people signing up to your newsletter is the easiest way to get contact information, specifically their email address. It also gives you an excellent opportunity to promote your product or services through strategically placed links within your newsletter. The best part about having a newsletter is that it's almost no work for you!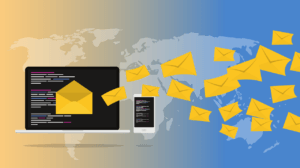 Talk about current events or interesting topics that relate to what you sell, and you can easily plug your products and win clients. Talk about some of the other things you love, and you can build connections with that target market you're looking for that have similar interests to yours. If you're interested in articles like this, then you should get involved with the website and join our list!
Collaborate With Other Companies
It's essentially free marketing! Working with another company allows you to generate exposure to your own. Find another company that falls in line with yours in some way, and work with them. Either on releasing products together or on agreeing to showcase or recommend each other. Be sure to check out our article on how to get noticed for more useful tips on getting your company found to win clients.
The general idea is to have your company displayed in places that your potential clients are likely to be. An excellent example of this is in tourism. Cab companies and hotels will put brochures or posters at places that you're likely to stop first when you get somewhere new. Many times they'll partner up together and offer deals to generate new customers for both companies.
Go to Trade Shows
Going to trade shows allows you to network with people that are already interested in the type of products that you offer. It's an excellent way to get your name on people's radars and to meet other companies in your industry. Attending trade shows in your industry can do a great deal for your company beyond finding new potential customers as well. As a result, you can get an idea of what the future looks like for your industry to win clients easier.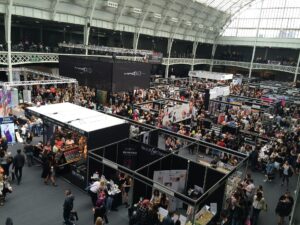 What are other companies doing to expand? How many people are interested in attending the events? What are the people involved in the most? Once finished, you'll be able to see if there's some adjusting that needs doing on your part, or where you might be able to expand. It might even open up some opportunities to collaborate with other companies through the connections you make at the trade shows!
For more information on how to win clients and grow your business, get in touch with Kallen Media at [email protected] or give us a call at (773)524-1483. We want to offer you a free consultation, so check out our services to see how we can help you grow.