Messaging is changing the way people communicate with each other. Instead of wasting energy and money on an hour-long telephone call, information can be delivered within seconds via a simple text message. It's the most used form of communication because it's easy, fast, and feels real. Businesses worldwide are using this strategy to communicate with their target audience. Here's everything you need to know about it:
What is Conversational Marketing?
This marketing strategy involves using real-time conversations to push buyers through the marketing and sales funnel. It focuses on building a relationship with the buyer, in turn creating a customized and authentic experience. Because customers no longer have to wait for days to get a response to their message; representatives use chatbots to interact with visitors on the website.
However, it's important to remember that implementing a conversational marketing strategy doesn't mean putting your PPC on hold. This is just an additional tool to enhance the overall customer experience and increase conversion rates.
The conversational marketing strategy is based on the following framework:
Engage with the audience
Understand their unique needs
Recommend your particular services and products
Repeat the entire process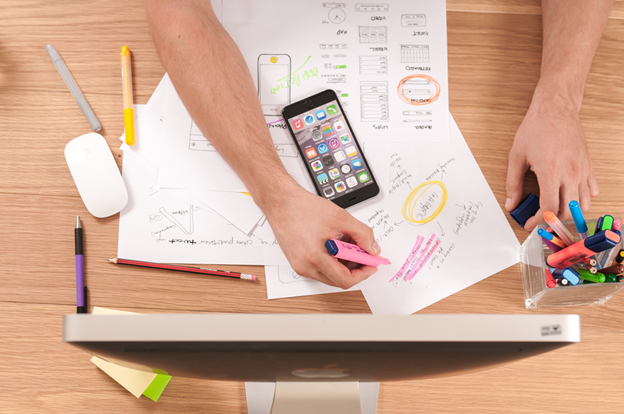 What Are Some Examples of Conversational Marketing?
Conversational marketing isn't only focused on automated chat tools and social media platforms. Some other examples of conversational marketing include email marketing, live customer support, customer loyalty programs, customer feedback, lead generation, customer success program, sales, support, and more.
One of the most common examples of effective conversational email marketing is that of Domino's Pizza. And with the AnyWare initiative, customers can order pizza at any time and anywhere. Because of this process involves conversational tools like Facebook Messenger, Twitter, Slack, and text message. All customers have to do is text the pizza emoji. They've made ordering pizza simple, easy and quick.
What are some of the Best practices for Conversational Marketing?
Find key areas: Before starting, it's important to analyze your business's key areas that drive most customer attention.
Don't eliminate traditional marketing: While new marketing practices might seem promising, they work best in combination with old marketing strategies.
Focus on customer journey: Map your customer's journey on the site and try to find ways you can improve it.
Conversational Tone: Try to be as conversational as possible, so your customers don't feel like they're talking to a robot.
Simple Messages: Don't prolong the process by providing unnecessary information.
Follow up: Route your customers to human support at times when a solution cannot be found.
What Are the Benefits of Conversational Marketing?
It's an easy and informative way for customers to get their desired answers.
It'll help you  gain new, valuable insights about your customers
Help build strong build strong customer relationships.
Our professionals at Kallen Media offer affordable website design packages, blog writing and posting services, social media marketing services, and other SEO Services. So give us a call today to learn more about our comprehensive services in Arizona,