When it comes to designing business and personal websites, responsive design has always been the key format. However, now with growing technology and the importance of smartphones in our lives, mobile optimization is a new and preferred strategy. Can Mobile Optimization Increase Your Conversions? Here's everything you need to know about it:
What Is Mobile Search Engine Optimization (SEO)?
When designers design a website to fit perfectly on a mobile screen, it improves user experience and ensures greater reach. With responsive design, some web page elements would be hidden when viewed via a mobile phone. Users would have to access the complete website by using their desktops and laptops. Web designers don't only compress and rearrange the content but redesign the entire page, keeping in mind the size of a mobile screen to ensure users can enjoy easy navigation.
What Are the Key Feature Of Mobile Optimization?
A mobile-optimized website typically includes the following
No sidebar
Bigger, bolder buttons
Uncluttered design
No popup ads or menus
Images are compressed to ensure quick loading
Text is scannable
Clear Call-to-Action (CTA)
What are the Benefits of Mobile SEO?
One of the main benefits of mobile SEO is the improved mobile user experience. A website that is easy to navigate and use helps boost conversions and brings a higher return on investment (ROI).
Next, you can expect increased website traffic. According to reports, Millennials and Gen Z spend the majority of their time on their phones. Online shoppers use their smartphones to purchase from different websites. With a user-friendly interface, more customers will open and check your website, in turn generating traffic.
Other benefits of mobile SEO include lower bounce rate, increase time spent on-site, and reduce page load speed, giving your business a competitive edge.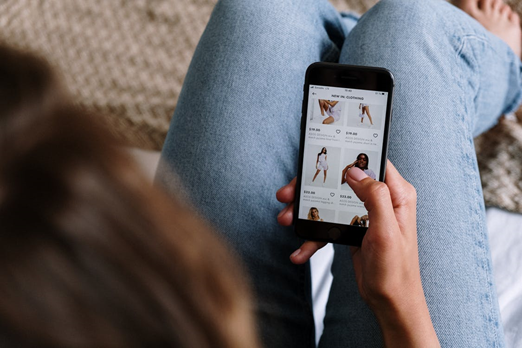 What's the Link between Mobile SEO and Increased Conversions?
Once a customer has decided to purchase from you, it's essential to remove any obstacles they might encounter during the process. The time between adding a product to the cart and reaching the checkout page is crucial.
This is where implementing mobile SEO comes to play. A one-step checkout with quick loading times will help make the transaction process faster. No popup ads or screen errors will distract your consumers from buying the product.
With more and more businesses going online, it's important to ensure that your website is mobile SEO friendly to ensure the best return on investments and greater profits. Our professionals at Kallen Media offer affordable website design packages, blog writing and posting services, social media marketing services, and other SEO Services.
Mobile SEO helps makes it easy for visitors to sign up for a service, make a purchase, or take any other call-to-action (CTA) that's on the site.
Give us a call today to learn more about our comprehensive services.