Looking to increase Instagram engagement? Great, you're not alone. Today, brands need to dig deeper into their performance metrics and track views of Instagram stories, shares, saves, comments, and even direct messages to understand how they're performing. Fortunately, it's not as challenging as most people may think! Here, our social media advertising agency in AZ is sharing the top 4 Instagram tips.
1. Use hashtags
Thanks to hashtags, people can navigate through tons of posts and filter out what's of interest or relevant to them. While using more than ten hashtags is fine, don't overuse them. Why? Because it'll look a bit spammy.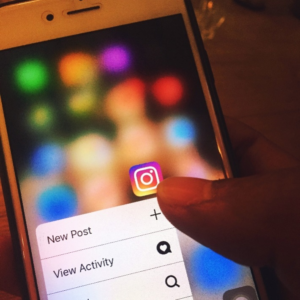 But whatever the number is, ensure they're appropriate. You can use tools like Hashtagify to check out trendy hashtags. Some will be quite generic, while some will be trending like crazy.
Also, don't shy away from checking out and analyzing the Instagram accounts of successful businesses, especially of your competitors. Learn how they're using hashtags and adapt/emulate what they're doing.
Yes, you won't see instant results. But, if you can discover popular hashtags that are relevant to your business, you'll immediately get access to a better audience. Sometimes, even virtual forums grow up around the hashtags – niche communities that'll like to know your brand.
2. Get active
Randomly liking posts isn't going to help your business much. However, with some strategic thinking, you can make likes work well for your business.
Visit the Instagram profiles of your competitors and see who is engaging with their posts – these are your target market too. So, why not start following them?
This is a great way to build an audience that's actively interested in your business offerings.
3. Give a distinctive look to your posts
Because Instagram is a very visual platform, you should also treat it as such. If you want to make your posts instantly recognizable, maintain the same style of photography and use the same signature filter to give your posts a bit of consistency.
Doing this will help you echo the visual identity of your brand. So, feel free to adopt the same image style, fonts, and colors on your website. This way, your brand will remain consistent from one communication channel to another.
4. Clearly describe what you do
Don't forget to set your profile up properly. Write a good bio, ensure your Instagram handle instantly conveys what you do, and use a decent profile image. Also, add the URL of your website too!
Kallen Media's social media optimization services in Phoenix can help you manage your social media through best practices, audits, and research, so you can concentrate on other aspects of your business and watch it grow.
Give us a call now for more information about our Phoenix social media management!