Marketing for a nonprofit might feel like just another thing you're adding to your already full plate. And some nonprofits choose not to develop a marketing strategy because they feel like its more effort than results. But Kallen Media has seen just how much a marketing plan can help a nonprofit's mission. Charitable advertising is key to your success, but how do you start?
So today, we're going to write a blog on some of the ordinary and most successful ways in which marketing agencies advertise for 501(c)(3) nonprofits. But in an industry where every penny matters, how can you start advertising? Well, firstly, as a nonprofit, you're entitled to some free ads!
Google Ad Grants
Google ad grants are a free service for nonprofits that gives them free advertising on goggle. Adwords is one of the most common forms of advertising today. And these ads got so big because they work. Google understands how hard it can be for a nonprofit to reach the audience it needs to survive and thrive. That's why Google ad grants offer money to companies who are certified nonprofits.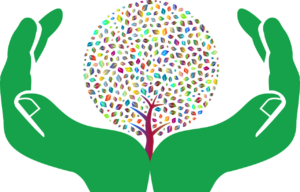 In the past, we've talked about how google ad grants help nonprofits. Because these grants are so coveted, there is a verification process, but all 501(c)(3) certified companies are eligible for these ads. So what if you're already using grants? What other forms of ads should you be using?
In-Person Events
Sometimes people can feel like a nonprofit won't have any impact on their own lives. And this distance from the issues can make it challenging to get support. So how do you make people feel personally connected to a topic? Well, being face to face can make a huge difference. In-person events are massively successful for nonprofits.
Events like this can have an immediate impact. Because they can make money while advertising a company can both help advance its mission while ensuring its success for the future. When someone can see the work your nonprofit does, it makes an impact, so use that to your advantage! So what are some other ways you can make your process more visible?
Social Media and Videos
One way to connect your nonprofit to people is via social media. For many years companies have been using these apps to start a conversation between customers, so why aren't you? A nonprofit can have a hugely successful social media campaign because they naturally have wholesome content. Who doesn't want to watch people do good things? Similarly, social media will let you reach a broad audience. Growing an audience can help expand your numbers and promote current campaigns!
Similarly, social media can help rally current supporters around significant events and issues. In the past, nonprofits relied on fliers and other forms of communication that were less personal. Social media helps provide a user-friendly platform for organizers to gather and mobilize. In the nonprofit world, this is an essential tool. Because you can collect your supporters, your nonprofit has ways to mobilize its resources effectively.
Content advertising
Content marketing like video making and blogs are influential in the nonprofit sense. The content created from nonprofits is generally helpful, kind, and thoughtfully produced to support their mission. And users respond to this authenticity. Reading about a nonprofit's mission can help educate potential partners on exactly why your business is a force for good.
Similarly to in-person events, video content is incredibly useful to nonprofits. Almost everyone who hears Sarah McLachlan thinks of those ASPCA commercials. Showing people the direct actions of your nonprofit can make your cause feel important to them personally. Video sharing has let our world participate in things far away from us. So nonprofits are using videos to spread their messages.
But like all content marketing, videos require trust to work. So be careful when using content marketing tactics. Make sure that your organization has a plan for your content that supports your mission. By planning out your marketing strategy, your content will be influential and impactful to the goals of your nonprofit.
Nonprofit advertising
While it may seem like one more problem, nonprofit advertising is essential to your companies success. And there are many tried and true ways to market nonprofit businesses. Tools like content marketing and social media can help you reach new audiences and promote your goals. In comparison, strategies like in-person events and videos can make your mission personal for potential supporters. Lastly, Google offers free ads for nonprofits! The Google ad grant service ensures all certified nonprofits can spread their message.
While these are some common strategies, there are lots of ways to promote the work your business does. Are you still struggling to develop the right plan for your nonprofit advertising? Don't worry, Kallen media has experience helping nonprofits succeed. If you need help with any marketing services, please reach out. Kallen Media is here for you.