The technology we need to do business is changing faster than ever. And having the wrong tech, or not enough of the right stuff can spell disaster. Because of the overhead of tech, investing yourself can be costly and hard to scale. Today we're going to talk about a group that tackles your tech problems head-on. Welcome to the Kallen media ITRA company spotlight!
The ITRA or international technology rental association is a collective of AV and IT production and rental companies. There are over 100 members of the ITRA operating in 15 countries. When a company joins the ITRA, they get access to a network of industry professionals and knowledge.
ITRA Membership Benefits
One of the best benefits of ITRA is the members' ability to ping other members for assistance. What do you do if you have an event that needs more computers than you have? You rely on your fellow ITRA members! This allows for the rapid expansion of your inventory of you need to scale for a project. Similarly, membership helps your companies reach.
Expanding your companies geographic presence can be difficult. Sometimes you have to refuse work because you don't have inventory or employees where you need them. You don't have to lose these clients or jobs. ITRA members work together to provide service wherever they required. You'll also see more work at home. When fellow members need help in your city, you'll see brand new revenue opportunities.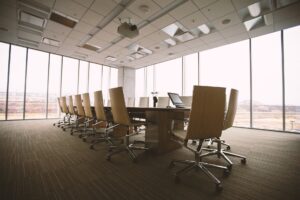 Who do you talk to when you hit a wall in your business? Often problems you are facing are common industry obstacles. With over one hundred members, one of the companies in ITRA has faced the same challenge. Communication is key to success, and the ITRA massively expands your connections to insider industry knowledge.
Do you have a product you're having a hard time connecting to the niche target? The ITRA can expand your client base by helping other members with these product offerings. And this street goes both ways; if you need a product you don't offer a fellow member can assist! So how do you join the ITRA?
Becoming an ITRA Member
Are you an AV or IT company and want to be an ITRA member? Joining the network is easy and fast. After applying on the website, applications are typically processed within 48 hours. A basic membership costs 595 dollars. A basic membership lasts for one year but is not automatically billed. Hundreds of companies such as Hartford Technology rentals and Aria Technology solutions are already using their memberships.
Once your application is processed, you'll officially join the ranks of a worldwide network of AV and IT professionals. One of the key benefits is the ability to send out pings for support or information to the ITRA network. This allows you to access all of the benefits of working with other members. Tech trends are continually changing. But joining the ITRA can help you keep your business on top. We've had the pleasure of seeing the ITRA benefit its members first hand.
Kallen Media and the ITRA
So why are we writing an ITRA company spotlight? Kallen media has had the pleasure of helping the ITRA with its web presence for many years. Over the time we've worked together, we've gotten to watch the ITRA connect and benefit countless people. One area we think the ITRA is incredibly successful is scaling. Scaling a company with high product overhead is exceptionally costly. Working with the ITRA allows a company to scale at pace but with reduced cost. When a company teams with the ITRA, they climb and build a robust network of connections.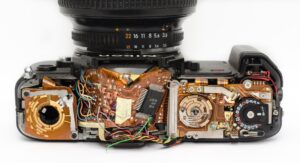 Another area Kallen Media worked closely with the international technology rental association is blogging. In 2015 we started writing industry-related blogs and were still working closely with them today! Kallen media tailors blogs for ITRA's niche.  Kallen media is happy to work with the ITRA because we believe in the service they provide.
ITRA Community Spotlight
The ITRA is a collective of IT and AV industry professionals. Basic membership to the ITRA lasts one year. Once you are a member of the ITRA, you can access your full AV and IT community. ITRA members can both provide and seek support from this network of companies.
The ITRA can help you expand your business network, create new clients, and scale existing projects. By teaming up its members, the ITRA helps satisfy inventory needs, offerings, and knowledge! When you join this association, you can link up with over 100 companies in fifteen countries.
The Kallen media has been working with the ITRA to develop their web presence for a long time. We are happy to do an ITRA company spotlight because of the work they do to connect AV and IT providers. If you are interested in joining the ITRA, you can apply via their website. Are you interested in learning about other businesses we work with? Check out our last company spotlight!
Are you looking to expand your web presence? If you want help with blogging, webpage development, or any digital marketing projects, contact Kallen media.