Founded in 1990, the Americans with Disabilities Act (ADA) is a civil rights law that aims to ensure that people with any disability are granted the same rights and opportunities as everyone else. This act protects American's both in-person and online. But a lot of businesses don't account for their ADA compliance on the web. Because of this today, Kallen Media is here with 5 tips for making your website more ADA compliant.
Our daily life revolves around using various innovations like elevators and ATMs in the technology- and innovation-driven era. Hence, making these elements accessible for persons with disabilities is crucial in ensuring a more inclusive community. For example, in an elevator, you'll notice that all call buttons are a minimum of 0.75 inches in diameter, and there's a braille on each floor number. Similarly, the ADA also requires websites to be accessible and user-friendly for people with disabilities. Here's everything you need to know.
Why Is ADA Compliance Necessary?
Apart from being a law, websites that cater to all people, especially those who are differently-abled, show that your company focuses on inclusivity. Users will feel welcomed and encouraged to use your website knowing that your company has catered to their specific needs. This helps your brand rank higher in the industry and sets you apart from competitors while increasing your target audience.
Be Mindful When Curating Content
When adding content to your website, include various tools to ensure people with disabilities have no trouble accessing and navigating. Some standard tools are screen readers, which read the web content aloud, magnifiers to increase the visibility of the content, along voice recognition software. Try to include more pictures, audio, and videos for a more engaging experience.
Review the Website Standards Regularly
The standards can change as time passes; it's essential to stay updated and introduce all these additions to your website. Keep a regular check on any new standards that you can add to make your website more user-friendly. The Website Content Accessibility Guidelines (WCAG 2.0) offer guidelines and recommendations on developing your website, ensuring easy accessibility.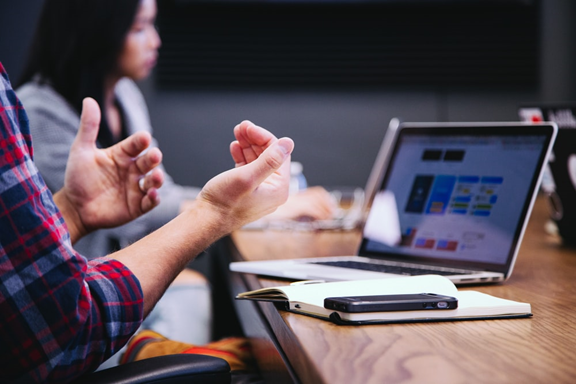 Add Alt Tags To Your Images
Add a descriptive alt tag to every image you upload on your website. These are particularly helpful as screen readers, and voiceovers use them to describe the image to users with disabilities.
Easy to Understand Content
When curating content for your page, try to keep it simple and the tone as conversational as possible. This will help make understanding content easier and simpler. Include headings and subheadings in bold to divide the content into smaller sections. If you're using any acronyms, don't forget to add periods so that the screen readers read them correctly.
Get Expert Advice
Ensuring your website is up to date with ADA standards is challenging; this is why it's best to call in a professional. Making your website ADA compliant isn't just a one-time thing; this requires constant maintenance and updating. Unfortunately, you'll need more than just 5 Tips for Making Your Website More ADA Compliant. Our professionals at Kallen Media can help take this burden off your shoulder so you can focus on other important factors of your business. We offer affordable website design packages, blog writing and posting services, social media marketing services, and other SEO Services.
Give us a call today to learn more about our comprehensive services.