The Start
When I first started out looking for a job straight out of college, I was naive about how the "real" world operated. I was about to start my first full-time job at Yelp. The exciting thought of quickly climbing through the ranks at a globally recognized company fueled my drive. I could not have been more wrong in my expectations.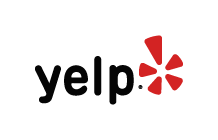 With an entry class of over 80 individuals, I quickly came to start understanding much more about how Fortune 500 companies operate. I had incredible benefits and wonderful coworkers, but the work felt unfulfilling. I was calling small businesses assisting in signing up with the Yelp ad campaign. The call center work quickly became repetitive, and I felt like I had stopped learning any of the essentials of how local marketing campaigns work.
I thoroughly enjoyed learning from Yelp, but calling businesses who did not want to be contacted ended up not being very fulfilling in my professional life. Hitting my numbers was easy, but I wanted to do more of the marketing rather than selling. I wanted to build the systems and processes, rather than sell a product already developed. After my time at Yelp, I decided I wanted to pursue a pure digital marketing path. I wanted to utilize the local search knowledge I had gained from working as an account representative.
The Bridge
While in high school and college, I had worked with several smaller companies doing blogging, social media management, and minor website updates. This slight experience gave me hubris by thinking I was much more experienced than I was. Although I wanted to be the Director of Sales and Marketing, I did not have the skills or experience for the job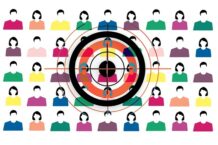 It was not until I joined a company called The Appreneur System that I would genuinely dive into all the responsibilities that would go with being the Director of Sales and Marketing. I started on the company as a WordPress trainer and customer retention specialist. I was thrilled to have my own office and thought that I had arrived professionally. This position was an opportunity to try a different environment other than a busy sales floor.
In the past, I had dabbled in minor coding and WordPress development, but at The Appreneur System, I would fully expand my skill set. My job was to teach our clients how to utilize the WordPress platform and create a successful blog that they could make money on through affiliate programs.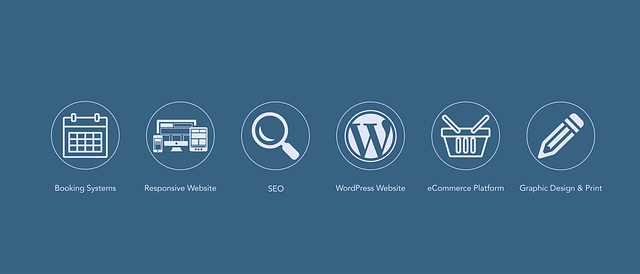 The clients I worked with were less tech-savvy than previous clients I encountered. This taught me patience and how to simplify training so anyone could grasp the basic WordPress concepts. Every day I would train at least 5-10 clients on different parts of the website creation process. I also learned the value and importance of a straightforward business concept…ALWAYS ANSWER THE PHONE AND RETURN CALLS.
The Goal
I would start by introducing myself and logging the client into our online school portal. This is where I would create the clients' account essentials and guide them through the introduction. Next, the client would log into their WordPress website, and I would guide them through the backend. This is where I would show how to blog and assist clients in creating content. Once the blogs and websites were active, we would apply to affiliate websites to get backlinks that would be monetized once visitors used these links. The most popular affiliate website we used was the iTunes Affiliate Program.
From deciding on what they wanted the subject of their website to be right down to the domain name, I helped customers do it all. Categories ranged from cooking to Karate to children's learning games. We supported our clients, and this allowed me to explore countless niches. My understanding of how to build a successful website with great content was becoming more apparent.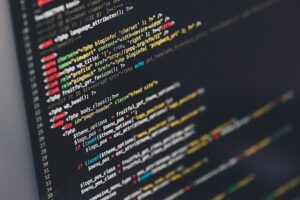 I was not happy with how much spare time I had, so I began gobbling up as many resources as I could. My studying included WordPress optimization plugins, different coding languages, SEO, and countless other subjects related to digital marketing. I started asking myself questions like how could I make my clients, company, and myself more successful? This ambition pushed me to begin automating the Infusionsoft and Xencall software we used. Our sales and support teams could more clearly communicate and schedule clients. No more having leads slip through the cracks because we were "too busy."
What's next? Even though we were a web and app development company, we had work we needed to do on our websites. Our websites were old and outdated, with limited content. I began going through rewriting content and optimizing web pages — everything from optimizing image sizes to creating custom ad campaigns, to writing content for our blogs.
Director of Sales and Marketing
I was reviewing best practice guides and search engine tutorials, so I would know every detail that went into being easily found on the internet. Any chance to learn and grow my knowledge, I took it. My ambition was recognized, and because we were a small and growing company, I had proven myself capable of being promoted to the Director of Sales and Marketing.
I had made it to my goal position that I had wanted to set out to do. Director of Sales and Marketing, and I was only 22. I thought, "This is amazing." I took a minute. Then I realized that at the end of the day, there was almost an infinite number of factors going into this position. I had to step it up to make the title mean so much more and prove I was an expert in marketing that would take companies forward. From this position, I would go on to work for GlassBiller as their Director of Sales and Marketing, while also creating Kallen Media, LLC.

Here are some of the essential skills and takeaways that I have been able to draw that are essential for running not only a successful marketing campaign but a successful team. You need to make sure all elements of your workforce are working efficiently and towards a uniform goal. These experiences are what I have learned from starting Kallen Media LLC and working for both GlassBiller and The Appreneur System as Director of Sales and Marketing.
Pay Per Click Campaigns (PPC)
The heart of digital marketing campaigns is pay-per-click campaigns. Whether it is on Google or Microsoft Ads, you will want this to be the core of your digital ad spend. Regardless of which search engine you choose to spend your money, these are some of your best options. Both dashboards offer similar looks and feel. Microsoft allows you to integrate Google Ad campaigns, which make translating your campaigns from one system to another easy.
To be a successful Director of Sales and Marketing, you should know how to navigate and interpret data. How many leads are you getting? What is the average cost per click versus cost per conversion? These will be critical metrics your bosses will be checking to see the progress you have made on the digital marketing campaigns.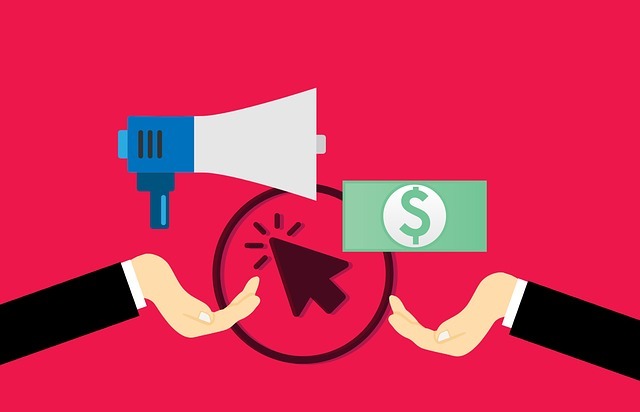 Keys to ensuring these campaigns are successful are assisting in creating your teams' campaigns, then assign someone on your side to watch and report. Have weekly checks to see how your different ads are performing. Adjust your spending and ads accordingly until you have the most optimized campaign. If you are struggling with either of these platforms, both Google and Microsoft Ads offer interactive guides and programs to certify you in these ad programs.
Local Search Optimization
Depending on your business, local search may be essential. For instance, stores that are brick and mortar and have customers visit their physical locations regional search optimization is vital. Most of your searches are going to be coming from people in your area, searching for your product or service. People will not be able to find your business if you have no online presence. Critical factors like websites, directories, and reviews are vital in creating a significant digital footprint. Remember, nobody uses the Yellow Pages anymore. Today it's all about the internet.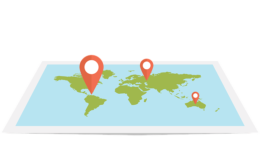 Having outdated or incorrect information can also hinder your business. When people are not able to contact you, both the lead and revenue are lost. There are a variety of companies that specialize in local search optimization like Yext and BrightLocal. These are services that both tell you where your business is listed, as well as where you aren't. For membership fees, these websites will submit your information for a stronger online profile.
As the Director of Sales and Marketing, it is essential to realize the importance of backlinks. The more popular and reliable the source, the stronger search engines like Google will rank your website. Having trusted sites like .gov domains are a great way to grow your reputation because search engines know these are trusted websites. This can be both an easy paid to fix, or you and your team can go and enter in manually your information into these different business directories — the more specific to your industry, the better. A great way to find websites to start looking for would be to see where your competition has its links.
Backlinks
Domain authority is how your website is ranked compared to others. It is based on algorithms that rank the website based on content and reliability. Backlinks are one of the core aspects regarding a site and can be a deal-breaker for getting found.
You know what backlinks are. Now is the tricky part of getting them. Some companies will pay hundreds to thousands of dollars per backlink and post, which should show their importance. My advice would be to start by looking at your competition's backlinks by using software like ahrefs. They will give you keyword trackers and information that will rank your site compared to the competition. By seeing what your competitor's strategies are, it gives you a better chance to even the playing field.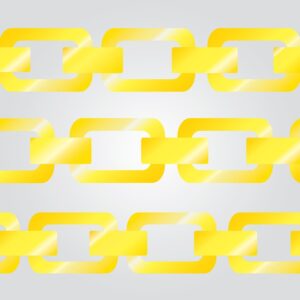 Strategies for creating backlinks are vast. Most commonly, you can message potential websites where your company's content would be a great fit. Look for guest blog spots where you will have a chance to add your content. Creating backlinks is an ongoing practice that you will want to be doing consistently to help your white hat search engine optimization as best you can.
Website Optimization
No matter if you use WordPress, Drupal, or a different website builder, you want to make sure your website is optimized. In many cases, smaller companies do not have a web team behind them and want something functional. Functional will not allow you to grow your business at the rate you should and could.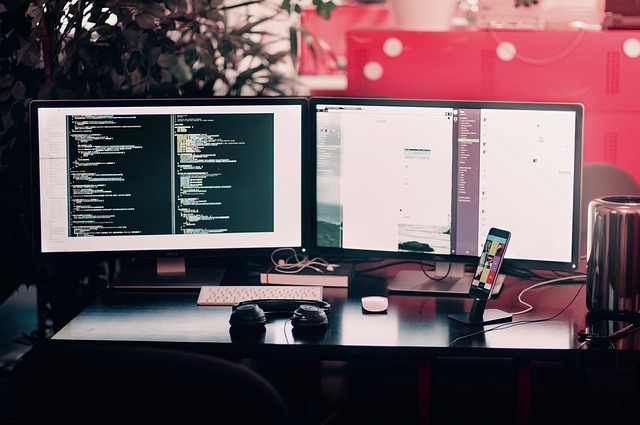 Search engines crawl your website and determine where to rank you based on a variety of reasons. Google and much third-party software have speed tests that will rank your website on its speed, performance, and overall optimization. Speed tests can be an excellent place to start identifying where you will need to make changes to be ranked higher.
Experts in marketing realize that in many situations to fully optimize a website, you will need to know necessary coding and how to navigate the backend dashboards. WordPress allows an easy user view that makes the backend of websites more manageable. There are options to both go in and manually code in using PHP or HTML, as well as using plugins.
Plugins make much of the optimization process easy. There are core sets of plugins that Kallen Media would recommend, which we would be happy to show you when you sign up for a demo. The key for plugins is to keep them updated and make sure your website does not break. Some plugins may not be compatible if your website is older or has conflicting plugins.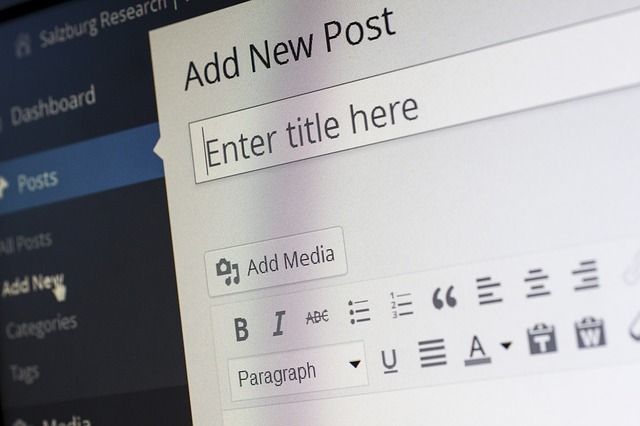 By integrating these webmaster skills, it allows you to have full oversight and knowledge of your company's website. The Director of Sales and Marketing should understand why their website is or is not working. Whether they delegate the task to someone else or outsource, it ultimately is a significant decision. Without fully understanding the backbone of your digital presence, it will be hard for you to build a successful company.
Keyword Tracking
Every specific market has terms and search phrases that are common when people are searching. For you to be found by your ideal clients, you must tailor your content to them. Referring standard search terms in your website and posts is a surefire way to get your content noticed for that relevant material.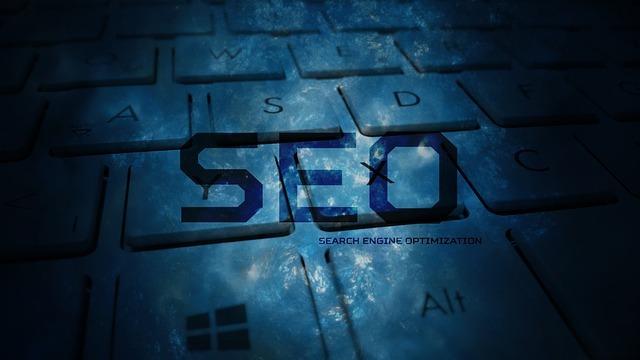 Search engines will then display your rank for those search terms between other companies in your industry. Often you will want to research competitors to see what is working for them. Other standard practices would be utilizing plugins like Yoast. Yoast will give your search engine optimization rankings for your content. This plugin is a great tool to assure that you are ranking for the appropriate keywords your audience is searching for.
Presenting Results
So you understand the marketing side. You can create successful campaigns and increase business for your company. Fantastic, but there is still much more that goes along with being the Director of Sales and Marketing. Presenting your results can be the difference in displaying confidence and looking like someone who is off their game.
Often companies will want monthly or quarterly reports about the results of their marketing efforts. These reports include creating charts and graphs to demonstrate spending versus conversions. How much has it cost you per lead? If these questions were not enough to stress you out, you would need to be willing to work with extreme budgets.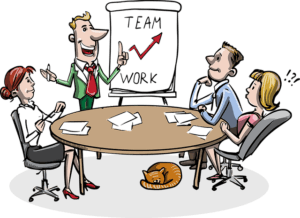 Occasionally other parts of the company may be faltering, so it impacts your marketing budget. What can you afford to stop doing that will make the lowest impact? As with most other decisions in business, it can be a tricky balancing act but one that must be mastered.
Displaying confidence and a clean report is the best way to give yourself an attentive audience. When you make an interesting report that is easy to follow, you will have the room. The results will be clear and concise, with strategies that are easy to follow. Highlight the essential parts while explaining the details. Use language that can be easily understood. When you start using jargon that is foreign to your audience, you lose attention and can hinder your performance.
Department Management
The Director of Sales and Marketing typically oversee large departments with many individuals under them. You will often deal with manager-level staff who then have teams below them. It is important to communicate clear business plans. Everyone on your team should be working towards a unified goal. Make it clear to your staff your expectations and intentions and be rigid. The most effective teams spark creativity and motivate each other to do better.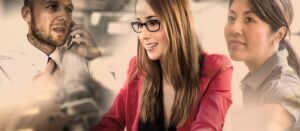 There will be tough decisions when it comes to hiring and firing. You need to think with your head and not your heart. Have an idea of the individual that would be perfect and make a persona. What characteristics do they have or not have? Are you looking for a seasoned professional or someone freshly out of college? These types of decisions are essential when putting teams and budgets together. This process may take some time, but management is key to having a successful department.
Following this guide to being a Director of Marketing and Sales, you are sure to start on the right foot. Whether you are starting a new career in marketing, or are a professional, by following this guide, you should have the skills you need to begin creating successful digital marketing campaigns. For further questions or to see how Kallen Media LLC can help you, you can contact us here.