Did you know, more than 70,000 Google My Business Listings incur every second? That makes it 227 million per hour and about 5.4 billion searches every day.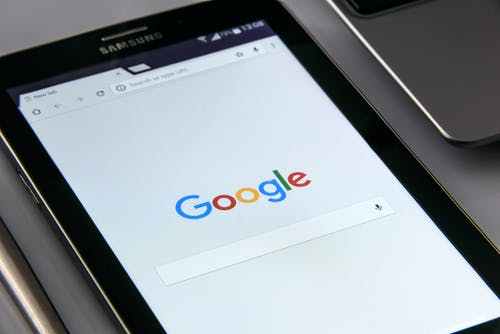 Even though we have always been dependent on the internet for the past decade, the global pandemic has pushed us further. Google plays a huge role in making our internet experience hassle-free and seamless through video search, Google Assistant, Chrome search, and much more.
Another new addition to their efforts is "Google My Business (GMB)." GMB is a free, easy-to-use, multi-featured tool for organizations to manage an online presence on Google, Search, and Maps. Since Google My Business helps you appear directly on Google and Map search results, it won't redirect you or the customer to a third-party site, unlike Yelp.
What Does a Google My Business Listing Include?
The aim of a Google My Business listing is to allow people to see helpful information about your business when they search. Your GMB listing mostly includes:
Pictures of your business
Contact information
Physical address
Website link
FAQs
Reviews
Operating hours
Where Does a Google My Business Listing Appear?
Google Knowledge Panel
The Google Knowledge Panel is a box that appears on the top-right corner of your desktop when one performs a brand search for the business (i.e., searches by the business's name). Upon the search, all the relevant information from your GMB listing will emerge on the knowledge panel.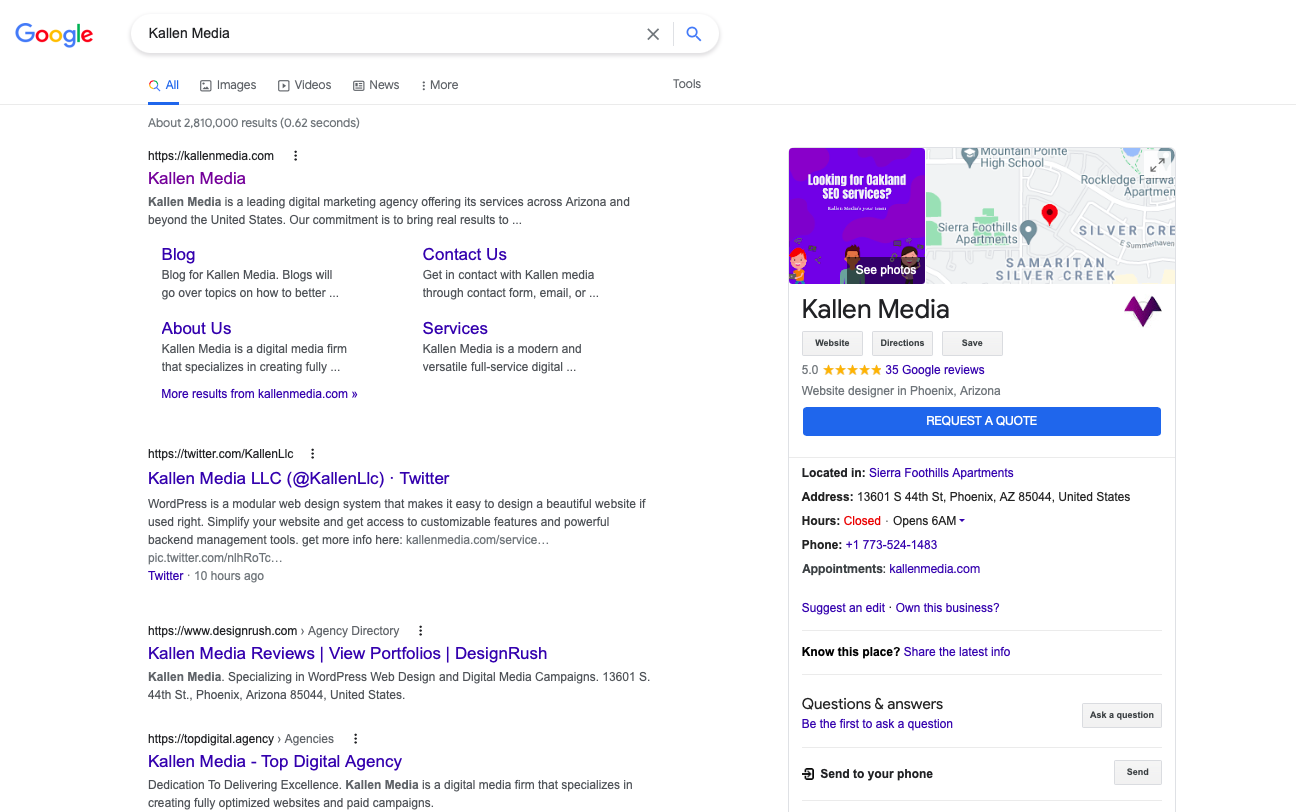 The information will be displayed in a concise and SERPs format to provide the searchers with quick and easy answers to their questions. The advantage is, your business becomes more visible.
Google Maps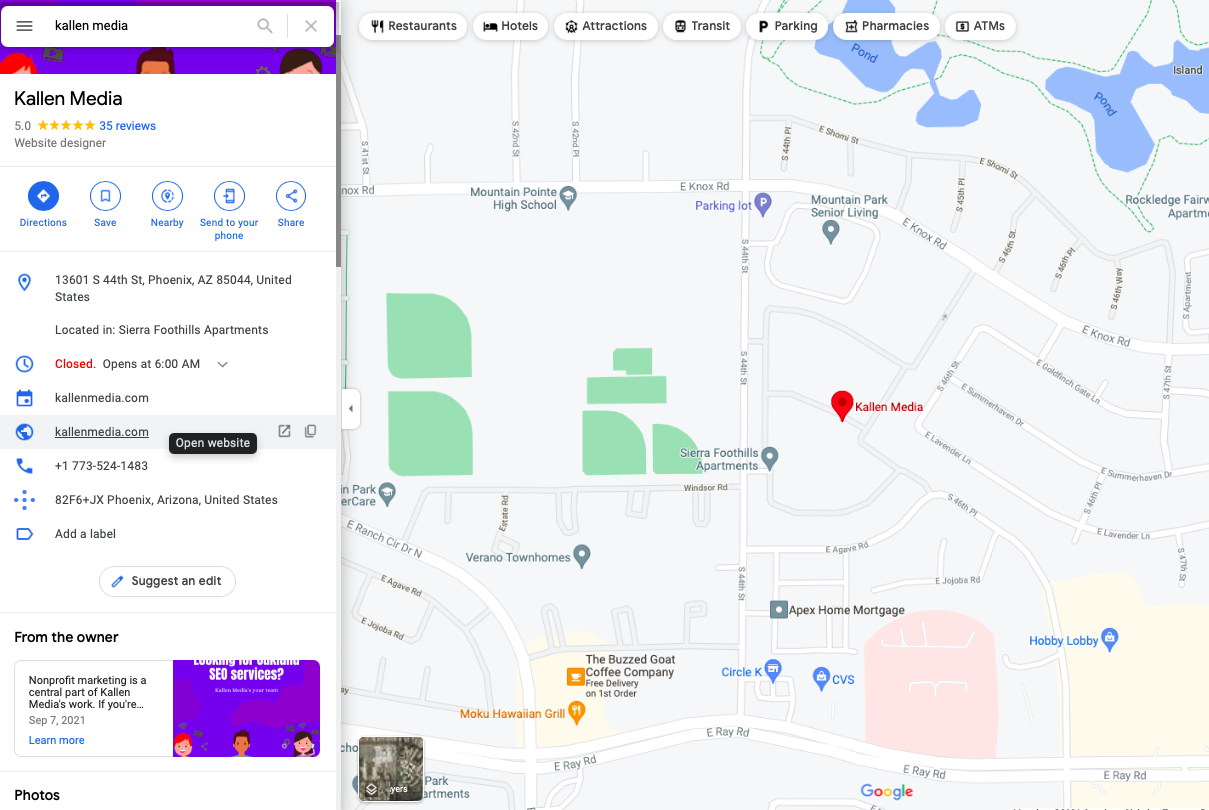 Because of this Google Maps is the most downloaded navigation and maps application in the US, even though it comes pre-installed on all android smartphones. Google Maps is a crucial place for businesses to gain visibility locally. When consumers search with the relevant keyword on the app, a list of businesses will appear, one of them being yours. When the customer taps on your business, a GMB listing will appear, displaying all the relevant information about you.
Google Local Pack/Finder
Customers use Google Local Pack to look for nearby businesses. Upon entering the keywords, the top three searches appear, which the searcher can expand to see more. Even if you don't have a website, your business can appear here through the Google My Business listing. Google pulls out all the relevant information from your GMB post and uses it here to inform people about your service.
Why Do You Need Google My Business Listing?
It helps you improve your local SEO ranking
Today's the age of curious minds. When people search on their mobile devices, they are highly likely to call the same day or visit the next day. For the searchers to be able to find you, optimizing your local SEO is essential.
GMB listing is an incredible way to optimize and increase your local SEO. Since an increasing amount of people are exploring local businesses every day, your business will show up more often on Google, helping you get more customers.
Your business will appear in other Google products
Other than Google search, people also use Google Maps and Assistant for quick results. Through GMB listing, relevant information regarding your business will show up on these platforms too.
It will increase your businesses' exposure
While it's true that GMB listings appear when people search for your business directly by name, it's not limited to it. When your listing is optimized well, your business will appear in indirect search too, such as 'coffee places near me' or 'pizza places near me.'
How To Create Google My Business Listings?
You can create the GMB listing yourself by either searching for your business by name or adding it manually if it doesn't appear on https://www.google.com/business/. However, it takes more than just creating your business listing.
Google My Business is constantly evolving to the changes around us by incorporating new features. Keeping track of them while figuring out how you can utilize those features can take a lot of extra time and effort to figure out your business strategy or new products.
Moreover, not to forget that GMB listings require constant maintenance and periodic uploads to keep you amongst the top rankings. Adding repetitive information will lead nowhere. Adding new pictures, creative and attractive content, updating your services, adding quick Q&As, it's all part of GMB listing maintenance. That's why we recommend coming to the best digital marketing company in Arizona.
Kallen Media offers complete solutions to your digital marketing needs. It's very easy to increase website visitors, but without a conversion rate, your traffic is worthless. Make the most out of your investment with Kallen Media for higher conversion rate and optimized SEO ranking through Google My Business listings.
Visit our website for more information.