Kallen Media provides best SEO services in Phoenix, Arizona. Get ready to boost your organic rankings, drive traffic to your website and increase your sales with our result-oriented search engine optimization services in Phoenix. The SEO Realm welcomes a wide array of opportunities for you to explore and for us to deliver. We at Kallen Media uphold our ranking as the best local SEO Company in Tempe.
On-Page and Off-Page SEO:
On-Page Optimization is your gateway to establish the face of your campaign via effective traffic management. We work as a team to boost your rankings and elevate them to a new level as a professional Local SEO company in Phoenix we are renowned for their industry-grade performance and unmatched efficiency.
We also harness the potential of Off-Page Optimization to provide seamless integration of backlinks along with superior technical audits. Our processes ensure optimum compliance with the market standards as we keep you in the loop throughout the process with our timely assessment reports. This not only helps you keep track of your progress but also provides you with an insight as to how we can augment the potential of your campaign.
Learn more about our Keyword Synchronization & Research, Content Strategization accompanied by our standing as a prominent SEO Company in Arizona.
Our Strategies:
We believe in delivering a unified experience for you as the infrastructure of our services is inclined towards catering to the evergrowing needs of the Local SEO market in Arizona. Our approach works around the satisfaction of our clientele as the idea is to provide them with innovation that is coherent with their ideology. 
Determined towards Excellence:
Once you're on board, then our primary goal is to create the best possible digital experience that we can provide. This is accomplished via our dedicated and team of professionals that keep your objectives first and ensure transparent transactions along with real-time updates of your progress with the help of a wide array of metrics that track your SEO ranking. Learn more about our extensive SEO services in Arizona now!
Nathan advised me on everything from picking a web hosting vendor to web page design and development. I highly recommend Kallen Media for any web design project.
Nathan is a proven leader, adept in both Training and Marketing, as well as strategic development, budget management, and team leadership.
Nathan was great! He was always available when we needed and had the expertise we needed.
Nathan helped us set up our Google Ad words account. He was very speedy, responsive and happy to share best practices. He answered all our questions and already we are seeing a bump in web traffic. I highly recommend Nathan!
Nathan guided us through a social media project we had put off for a year, and he helped us accomplish it in a matter of hours. I wish I had found him earlier. He was responsive, kind and friendly, understood my request and worked with my colleague to achieve the results we wanted. I recommend him heartily!
Nathan dedicated hours to making sure we were in compliance with Google Ad Grant standards and his efforts have already resulted in a huge increase of traffic to our site. We could not be more pleased with the work he has done.
Nathan has been doing blog posts and social media since 2016 for the International Technology Rental Association. His work has directly led to new members joining the association and increasing our visibility around the world.
Companies We've Worked With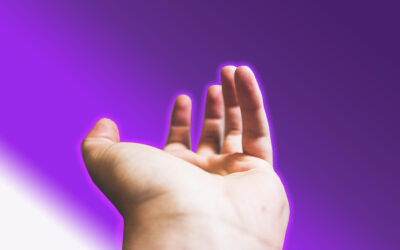 Raising a child and making sure they have everything they need can be an uphill battle for some people. But in situations where the parents need additional resources, an appropriate level of care a be hard to attain. We're proud to work with nonprofits that work with...