When content resonates with readers, it increases traffic, enhances visibility, and boosts conversion rates. Initially, SEO relied on getting Google's attention through keyword stuffing and using phrases common to users' online searches. Today, the focus has changed from engaging Google's algorithms to curate engaging, valuable, and appealing content for people. This blog will address some key Elements of Good SEO Copy and how you can incorporate them.
The Perpetual Case Of SEO Evolution
Since the advent of the internet, people can access heaps of valuable information at their fingertips, which has changed the face of consumerism over time. Consumers are more educated and can make informed decisions by researching products and brands. Companies are reacting to this trend by adapting SEO strategies to make their products and services easier to engage.
While the fundamental principles of SEO remain relatively the same, the rules regarding effective SEO strategies are continuously evolving. On the one hand, the expectations and needs of the consumers are evolving; On the other hand, search engines strive to deliver a seamless experience for the users by upgrading to the latest standards set for optimal success.
Let's learn the craft of putting together an SEO copy that helps rank high and provides high returns in no time!
Elements Of Steller SEO Copies
#1 Nailed Meta
Meta descriptions in SEO are like a teaser that provides a fun yet informative sneak peek about the content. Fresh and invigorating meta will help readers dive in and interact with content. Here are a few excellent tips for nailing your meta:
Maximized Use Of Characters: While an ideal meta should fall between 50-160 characters, the information posted should be short, sweet, and powerful enough to entice the reader.
Actionable: Use it as an opportunity for a call to action; this will motivate people to interact with your brand to see what it offers while driving users to act.
Incorporate Target Keywords: If you add search keywords to the meta descriptions, the search engines are more likely to feature the content in the search listings, making it more appealing for potential customers to click and visit your web page.
#2 Powerfully Curated Headlines
Sometimes, even when the content receives good search engine rankings, viewership and click-through rates stay low. Your headlines may not be enticing enough to stand out from the crowd. Since headlines are the first impression readers will formulate about the content inside, if they aren't compelling, chances are they will deem the content boring.
#3 Boosted Readability
Content creation should provide an immersive user experience as it plays a massive role in increasing engagement. No one prefers reading vast chunks of text that go on and on; chances are readers will bounce. Modern readers thrive on skimming through any content that they think doesn't bring value to them. If you focus on writing more engaging content by following some simple guidelines, you can vastly increase your readability.
Break up long paragraphs, use bullets, headers, shorter sentences, and lots of attractive multimedia to enhance readability. Use infographics, videos, diagrams, and photos to capture the audience's attention while delivering educational information in a distinctive yet memorable way.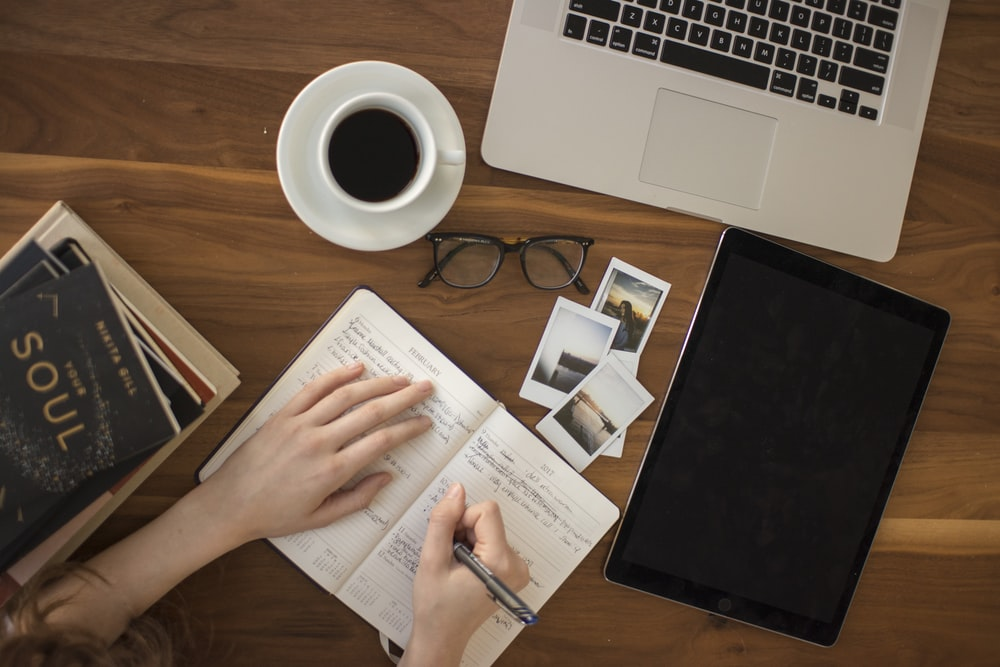 Need help with spectacular SEO services, but you're running tight on the budget? Professionals at Kallen Media can help you achieve boosted visibility and result-driven growth. Our consultants have honed their skills and keep up-to-date with the ever-evolving algorithms, ensuring your website constantly ranks high on search engines.
Kallen Media offers affordable web designing services, Google ad grant management, content marketing services, social media marketing services, blog writing, posting services, and other comprehensive services in Phoenix, AZ. This dedication to service is what makes us one of the leading SEO services providers.
Do you want more information on the elements of good SEO copy? Reach out to us at (773) 524-1483 to learn more about how we can make your business reach new heights.