The technology rental business is fast-paced and changes every day. Hartford Technologies is a qualified team of dedicated professionals. And they are here to help with your tech needs! Today we are going to talk about Hartford Technology rentals and how customer service is their secret weapon. Welcome to the Hartford technology company spotlight.
Your flagship conference is only happening once. The e-sports tournament isn't every Friday, it's this Sunday, and It won't happen again for another year. When you have an event or conference, you only get one try. So who do you call when you need technology for an event? Kallen media believes the answer is Hartford technology rentals.
Technology Rentals
Technology for conferences and events is a huge business. Some people have never thought about it, but where do the 400 tablets at a trade show come from? The answer is companies like Hartford. Technology has become a key for putting on presentations and even in some essential event functions. One option is just to buy the technology you need. However, some tech can cost thousands of dollars, and tech gets better every year. But owning your products is too costly for some companies.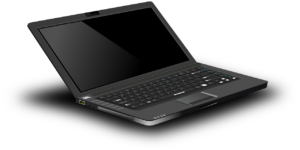 So, if you need a screen wall but don't want to buy it, you have to rent one! Hartford is here to help with your companies technology needs. By offering products used in the event space, Hartford helps the show go on. But anyone can deliver some tech and walk away. Hartford prides itself on its values of integrity, teamwork, service excellence, innovation, and economic value. These principals ensure you get the best service for your investment. So what exactly does Hartford technology rentals do every day?
What Does Hartford Do?
From tablets to telehealth equipment, Hartford is a full-service technology rentals company. Hartford has warehouse locations in DC, New York, LA, and Chicago, making them perfect for any event nationwide. This distribution network means they can get what you need exactly where and when you want it. But Hartford's work doesn't stop at the delivery. So how does Hartford help you?
Some companies treat tech rentals like they are a post office. They just drop the product at your doorstep and leave you lost and confused. Hartford is a full-service company. If you need help with set-up or tear-down, you can call 24 hours a day. A dedicated Hartford professional get the job done. But Hartford doesn't just rely on customer service. They also know how to keep up with new tech.
We mentioned in our ITRA 2020 conference write-up that technology rental is a growing and exciting industry. Hartford technology rentals have been in this industry since 1991, and they have always focused on keeping up with the times. Innovation is key to Hartford's mission. Because of this, they pay attention to the latest trends in tech.
Hartford and Kallen Media
Kallen media has had the pleasure of working for Hartford Technology rentals personally. Currently, we are handling social media for Hartford. Now more than ever, good social media is essential for success. By promoting their business, Kallen media has learned a lot about Hartford technology.
One thing that's clear to us about Hartford is their dedication to customers. A prospective client needs only to look at their website to see this team is professional and ready to help. Almost every person at Hartford comes from a customer service or technology background. They know what a successful operation looks like because they've been creating them for over twenty years!
Hartford Technology Company Spotlight
Hartford was founded in 1991, and ever since then, they have excelled in their field. They have warehouses in LA, DC, New York, and Chicago. These locations allow them to provide their services nationwide. Hartford's company values are integrity, service excellence, teamwork, innovation, and economic value. They are professionals in these fields, and that's why they are trusted by events and conferences nationwide.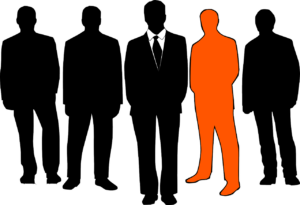 The tech rental service is fast-paced and complicated. Events often need to be flawless, and that can include massive coordination efforts. Hartford helps make this easy by offering 24/7 customer service. They offer the latest technology and knowledgable professionals to help you succeed.
Hartford's excellence has propelled them to success. But they are never done growing. If you require technology for your next event, consider Hartford. Because Hartford is prepared and ready, you don't need to worry about your next event. To contact Hartford for technology for your next event, visit their website.
Kallen media is proud to help Hartford communicate with the community by managing their social media. We are happy to provide this service to Hartford and many others. If you're looking for help with your social media or any of your digital marketing needs, contact Kallen media.