Current techniques and technologies are continually evolving, and new approaches are constantly brought into the mix in the digital marketing world. Because changes happen so frequently and quickly, it's critical to ensure that you and your digital marketing partner are on the same page.
If your partner is familiar with your data, understands what you're attempting to achieve, and aren't confined to digital approaches, they should enjoy the opportunity to exhibit their knowledge and talents.
But how to figure out if you're on the same page? The simplest way is to engage in an open conversation.
Ask your digital marketing partner these four questions to figure out if you're on the same page.
How Will They Improve Your Current Digital Marketing Strategy?
Digital marketing agencies sometimes lose sight of existing digital strategies in their haste to embrace the innovative ones for the company.
The right digital marketing partner will be improving your existing technologies. For instance, a company's website plays an imperative role in its marketing. Your digital marketing partner can advance by revising the website, content, and other existing strategies with well-thought marketing strategies.
Remember, an efficient digital marketing agency will bring new strategies to the table and try to improve the existing ones.
If that's not the case for your digital marketing partner, then you need to consider hiring a new one.
Are They Making Strategies More Competent?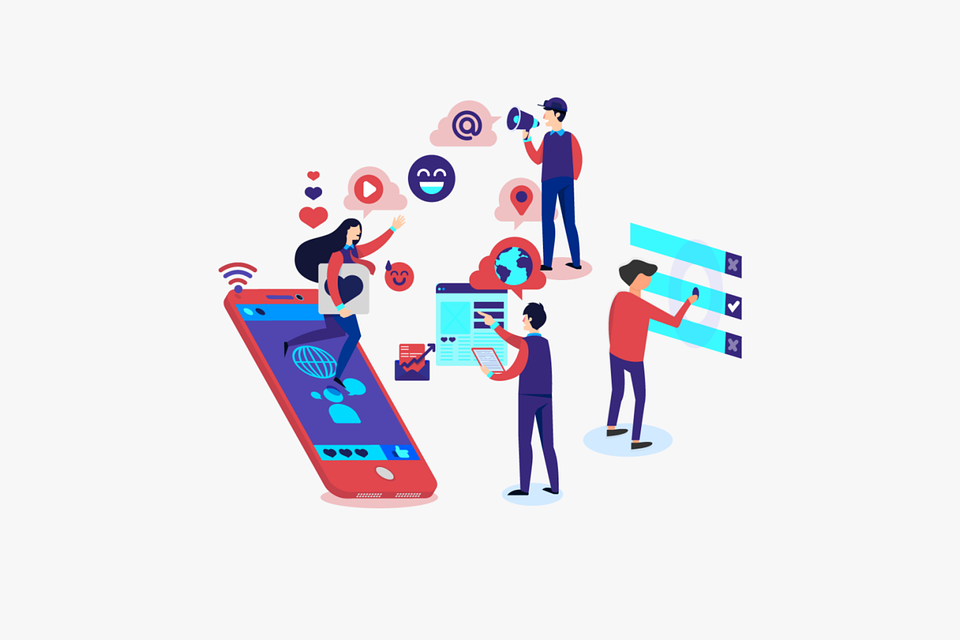 The advantages of digital marketing are the constant optimization of ploys based on data. Executing this necessitates strategies and coordination.
If you've hired multiple digital marketing partners, there's a chance your company's marketing is ineffective and not thriving. Different partners bring inconsistency and a difference in strategies and tactics as well. Individual digital marketing agencies have a certain level of expertise and vary from agency to agency.
When multiple digital marketing agencies work for you, a change in expertise can cause inconsistency and miscommunication. This can affect your company's marketing.
Try to partner up with one digital marketing agency at a time to evaluate their performance.
The most crucial factor is to determine if your digital marketing partner is enhancing your efforts rather than deteriorating them.
Are These Strategies Effective at Boosting Your Business?
Think about how long has your digital marketing partner been on board. Has there been a change in your business sales? Did they help improve traffic to your website? Ponder over all these questions.
Moreover, check your sales and the traffic on your social media platforms and other digital media platforms. Thoroughly examine those to determine if your digital marketing partner in boosting your business.
Be sure to communicate with them if the sales activity is decreasing. Revisit marketing strategies with your partner; layout your thoughts and questions. Effective communication is key to resolving these issues.
Digital marketing partners should convey insights and data across marketing channels. An invested partner should offer recommendations and suggestions considering the latest and effective marketing trends for optimization.
Exploring conversions and optimization is critical to ensure and boost your digital marketing partner's strategies and tactics.
What Is Their Most Innovative Strategy Or Tactic?
Digital platforms are continuously changing, and excellent digital marketing partners should provide you with the latest and innovative ways to capitalize on your marketing plans.
If your digital marketing partner doesn't give you innovative ideas, then you need to reconsider. The key to digital marketing is thinking outside the box. The audience and viewers are familiar with and fed up with traditional and boring marketing ideas.
To get their attention, your digital marketing partner will have to come up with something creative that immediately catches everyone's eye. Moreover, they'll need to work up a digital marketing strategy that captures attention, is engaging, and converts prospective customers into loyal clients. With the right digital marketing strategy, you can effectively attract new customers and retain the existing ones.
These questions are basic yet essential. Remember, the right digital marketing partner will initiate communication regarding strategies, tactics, etc.
The world of digital marketing is fierce; only the innovative and effective ones thrive. Working alongside a dedicated and creative digital marketing agency contributes immensely. Partner up with a digital marketing agency that nurtures your company's marketing needs and is an asset to you.
Hire Kallen Media to ensure just that. We hold expertise in digital marketing, SEO, web designing, and much more.
Contact us today to make sure your company thrives in the world of digital marketing.