2020 has been an eventful year for everyone. We have all grown in ways we could never have expected going into the new year. Despite a tumultuous year, Kallen Media was right there with you all the whole time. We have successfully transitioned to working from home to continue creating content and strategies for small businesses during the pandemic. With the year coming to a close, we figured we would tell you all about what we've been doing! Welcome to Kallen Media's 2020 year in review!
There's a lot to talk about because this year was huge for both our clients and us. So we're going to have to break it down into sections:
We will tell you all about the new services we started offering to our clients.

We will move on to the beautiful cities where we expanded.

You'll get to read about a few of our new partners and why we're excited to keep working with them!
Instead of talking about what we did for ourselves, we're going to start by addressing how we tried to help other people.
2020 Year in Review: Nonprofit Marketing
Nonprofits have always been important to the team here. From the company's beginning, we have always served charities. But in 2020, we doubled down on that mission. This year we not only continued to execute several nonprofit marketing plans but expanded our national reach too! By using services like Catchafire, we've been able to help dozens of organizations save thousands of dollars. This year we have been proud to expand and work with charities across the whole country.
Supporting the community is one of our main goals. Expanding more into nonprofit marketing ventures means our employees are doing impactful work that helps real people. If you're interested in reading about the Nonprofits we've partnered with in the past, check out our blog about them! But the nonprofit sector isn't the only place we've expanded our operation.
2020 Year in Review: New Markets
We spent a lot of this year, expanding into new markets. Kallen media is growing, and as a result, we have started to look for new cities that fit our niche. This year we began expanding to business hubs like Birmingham and the bay area. These new markets have been insanely productive for us, and we're elated to be offering our services to new clients all over the nation. Expanding hasn't been easy in 2020, but our fantastic staff of marketing professionals has shattered our goals.
The expansion hasn't been easy, but it has been worthwhile. We have gotten the chance to do work on both coasts, which has taught us a lot about tailoring marketing objectives to specific niches. In 2021 we plan to continue with our expansion program and bring our services to even more states. Even though we are growing, we still know how vital our returning customers are.
2020 Year in Review: Old Friends
Of course, we're still dedicated to all of our existing clients as well. So we wanted to tell you about some of our favorite client interactions of the past year. Before the lockdown, we had a comprehensive plan to tour businesses all over America to collect marketing content. Even though that couldn't fully happen, we still got some. Kallen media was lucky to expand to the Tucson market early in our tenure. And at the beginning of 2020, our owner took a trip to southern Arizona and meet with our clients himself.
The first destination on the Tucson tour was TRAK. TRAK is the Therapeutic Ranch for Animals and Kids that focuses on providing people with the skills they need to thrive via animal therapies. Our CEO met some of the horses that work with counselors to teach people how to be more confident and prepared for life's challenges. TRAK's ranch environment, coupled with innovative therapeutic practices, creates one of Tucson's premier care destinations. It was amazing to get to see the work they are doing first hand.
The trip didn't stop there, in any case. Kallen Media also visited the Tucson Girls Chorus. The TGC is a local Tucson organization that wants to build confidence and preparedness in kids via the art of song. At the Choir, our CEO got to take a tour of the facilities and meet some of the directors. Our trip to Tucson was terrific, and it is always lovely to get to see the excellent work our customers do. Our clients know first hand how dedicated we are, and that's why our business is growing so fast!
2020 Year in Review: Arizona Growth
This year we didn't only expand out of state; we also grew our home operation. The Arizona digital marketing world is tough to break into, but Kallen Media has been doing the hard work. One of our most notable new clients is Amadio Ranch in Laveen. Amadio sells the most delicious pies we've ever had, and we are happy to be helping them grow their digital presence. Amadio has peach trucks with convenient stops all over the valley if you're looking to try some of the best fruit in town. It wouldn't be a 2020 year in review if we didn't mention the delicious products they provide.
We also have the pleasure of working with habitat for humanity. As we mentioned, one of our passions is supporting charitable organizations; And it doesn't get more charitable than habitat for humanity. The organization spends its time ensuring that everyone has a home, even those of us who can't afford our own. We couldn't be happier to have Habitat for Humanity as a client, and we are looking forward to helping them with their mission. All of the new work we're doing meant we had to expand our staff as well.
Internship Program
Despite the mitigating circumstances, 2020 was one of our best years yet. We got to expand nearly every part of our firm. These expansions even included our staff! 2020 was the first year Kallen Media started our internship program. We were lucky enough to work with five fantastic students who are studying digital marketing. We were endlessly impressed with these people's work and are excited to follow their digital marketing careers as they continue to grow.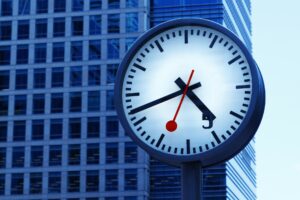 We're also excited to add some permanent staff to our team. From blog writing to social media management, our operation is becoming more well rounded every year. Our new employees have been doing everything from SEO management to web development. But our plans don't stop there; in 2021, we are hoping to grow even more. One of the areas our new employees have been shining is our blog.
Our Year in Blogs
Everyone knows how important a blog can be for your website's SEO. This year we decided to focus on our blogging, and the results are showing. So this 2020 year in review is going to highlight the impressive work our teams have been doing. Our authors have covered a wide range of topics from things like neuroscience to comedy. Our blog's directly focused on giving you an informed take on the most current digital marketing topics. This year we were able to bring you a blog every single week.
This year we reached well over fifty blogs, and we plan on doing even more next year. In addition to writing blogs for ourselves, we also expanded our blog writing services. Kallen Media knows how impactful scheduled and personalized blog posts are. So we have been focusing on fundamental word analysis and other real metrics for improving blogs. By studying SEO trends for blogs precisely and analyzing market trends, we've developed a stable and expandable platform for business blogging. In 2020 we wrote everything from cornerstone content to company spotlights, and we plan on making 2021 even better.
Web Development
As a digital marketing agency, we understand how important a professional website is to a marketing business. And we decided it was time we upgrade our site too. Since we started, our developers have learned so much about optimizing sites, and we always have our page reflect that. While working from home, we got much content on our website to get quotes more comfortable, get help simple, and ultimately save you time.
The web development team has also been hard at work on our partners' projects. We've had the chance to work with people to design fast and custom websites that can handle their traffic. With people stuck at home, many of our clients needed more support than ever to keep their websites operational. But we rose to the occasion. Our web development team, just like the rest of us at Kallen media, has had a challenging but rewarding year.
2020 Year in Review
This year was one of the most eventful and stressful years in recent history. But just like all of you, Kallen media managed to thrive under pressure. This year we found new, unexpected ways to grow our business. Early on in the year before the lockdown, we had the chance to go to Tucson and tour several enterprises working within the area. Seeing companies like TRAK and the Tucson Girls Chorus was one of our 2020 year in review highlights. Once the lockdown happened, it changed things for us, but we still found ways to expand our business.
Our 2020 year in review, we can only assume that 2021 will come with exciting and unexpected challenges, but we are ready to face them. Kallen media has both grown our own business and helped countless companies with theirs this year. If you're looking for a digital marketing company that can work within your budget to make a plan that's right for you, contact us to get started right away. We have customized plans with affordable solutions for all ranges of businesses. Even if you're a small start-up, Kallen media has plans for you.