2021 was crazy. Despite everything that happened, Kallen Media had a record-breaking year! We grew as a business by focusing on our strengths and putting our clients first. Now that the New Year has passed, we wanted to reevaluate and reflect on it. So, welcome to our 2021 year in review!
In this blog, we will break down the year we had. We will cover every vital marketing tool we used this year, like SEO and web development software. We will also introduce you to some of the new clients we started working with, including our new clients in Canada! Finally, we will give you an insider peek at some of the projects we hope to bring to you next year. So let's start off the 2021 year in review!
Marketing Tools
It wouldn't be a year in review if we didn't talk about some of the vital resources we used! As a digital marketing agency, we use many brand-new tools to bring fresh content and designs to our client's projects. Digital marketing resources are unique because they use the built-in data collection of websites to identify and target your ideal niche. These tools break down neatly into three categories.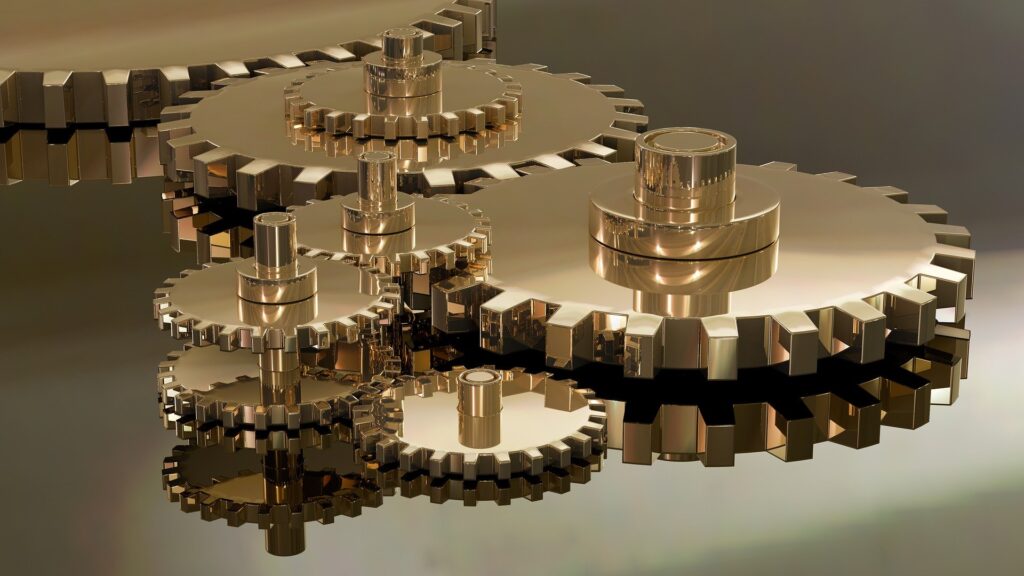 First, there are web development tools; this category includes front and back-end building platforms. Second, we have conversion optimization programs or SEO. Finally, we have graphic design tools. These things help us create efficient landing pages. When we're sending out any content, graphic design programs are what we use to make sure everything is visually appealing to customers!
Web Development
Designing a website is the first step any business has to take to start its digital marketing journey. A website is your company's face online, and it's vital to your company's long-term health. In 2021 we had the opportunity to update and create multiple different websites. Without a doubt, the most crucial web development tool for us is Divi. Divi is a front-end development platform that lets us develop websites fast. However, more importantly, the Divi builder scales easily.
The Divi platform allows us to build a website that we can change on the fly and grow with your business. Divi also comes with an incredible amount of pre-licensed template materials. All of these features make Divi a versatile development tool. The flexibility that Divi offers is what makes it so important. Once we have your platform live, we can start the optimization!
Conversion Optimization
SEO uses conversion optimization tools to ensure the optimization strategies we developed are working appropriately. There are hundreds of programs that make up the SEO toolkit. By far, our favorites are Semrush and Google AdWords. Semrush is a stand-alone SEO tool that helps you identify keywords using live analytics. Keywords are the building blocks for most optimization practices, so you need to make sure you're using recognized words that track well. Semrush gives our clients the peace of mind that their keywords are relevant to their work and hit with their target audiences. After a solid base plan with Semrush, we use AdWords' built-in tools to monitor campaigns.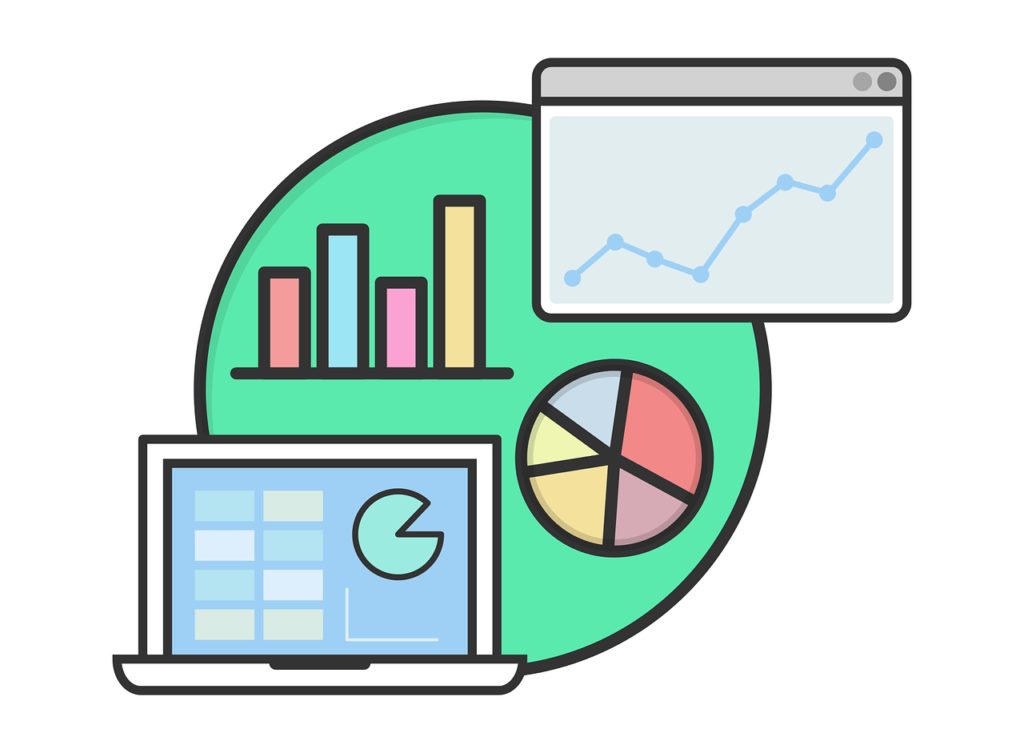 AdWords are Google's built-in pay-per-click advertising systems. Because it is integrated centrally into Google, this program is bar-none the best SEO tool in digital marketing. Adwords integrates live data directly from accurate searches to help you identify keywords and works independently to identify related words! We used both these tools consistently throughout the year to create and verify innovative ad campaigns for our clients. Finally, we used graphic design to bring everything together!
Graphic Design
If you see something you like online, we will almost guarantee that a graphic designer will look at it first. Graphic design refers to creating art or media to communicate a message. As a digital marketing agency, our graphic design team worked hard in 2021, creating engaging social media and web designs. We use many programs to both find and edit content. But by far, the most helpful tool in our graphic design handbook was Canva.
In 2021 our most used graphic design tool was Canva. Canva is a user-friendly design program with convenient templates for everything from Instagram posts to posters. We even used Canva to design our 2021 holiday card! Canva allows us to customize individual elements, attach logos, and even color coordinate an entire campaign's graphics easily! Now that we covered all of our favorite marketing tools let's move on to our favorite part of the 2021 year in review; Our client spotlights!
Our Clients
Just like your business, we are nothing without our loyal clientele. And we want to take a second out of our time to highlight some of the clients who trusted us to handle their various marketing efforts. Our diverse clients range from small businesses to tech rental companies.
This year was record-breaking for us, so we have a lot we want to talk about it! This section is a doozy between new projects, fresh clients, and valued returning customers! To make it easier to digest, we will break down our clients into two major sections; Nonprofit, tech clients. We are also going to talk a bit about our new international client! Let's start by talking about our clients in the nonprofit sector.
Nonprofits
It wouldn't be a proper 2021 year in review if we didn't have a nonprofit segment! Our nonprofit marketing team is Hugely important to Kallen Media. We started by focusing on nonprofit marketing efforts, and we love that the industry now trusts us. But we haven't abandoned our smaller clients. A big part of our 2021 year was maintaining ad grants and campaigns for local charities. We enjoyed working with national teams after years of offering pro-bono work and services to local nonprofits.
Project Giving Kids is a network for nonprofits to connect to kids under the broader banner of their focus causes. PGK has projects going in every state in America and even has systems set up if you want to bring a project to your community! As an experienced nonprofit marketer, we could promote consistent messaging through the proper channels. Similar to nonprofits, the tech rental industry has its own set of unique challenges.
Tech Rentals
Technology rentals is a complicated field. It can be stressful to work between incredible demand from clients, tight deadlines, and lots of sections to coordinate. These factors combine to create a situation where it's essential to delegate tasks. That's where we come in! Kallen Media has designed custom strategies to help tech rental companies flourish in a harsh environment. In 2021, Kallen Media was the go-to for tech rental companies' marketing work!
Tech rental companies need to have premium websites and consistent social media. People in the industry will struggle to remain competitive without good assets. Most of the work we do for tech rental companies revolves around web development and SMM. Managing social media presence was a big part of our year. We even designed standard tech-friendly themes to make engaging content and build some websites from the ground up. Tech rentals were even responsible for Kallen Media's first international client!
International Clients
Growing a business to the point of international trade is an incredible milestone for any company! In 2021, Kallen Media was able to celebrate that achievement. We were lucky enough to work with Montreal Computer Rentals on multiple projects. Our team got to handle everything from groundbreaking web development to creating a social media presence! We will take a section out of our 2021 review to highlight MCR's work!
MCR is one of Montreal's leading tech renters. Recently, MCR was looking for ways to keep standing out from their competition. We cemented that goal for Montreal Computer Rentals by redesigning their website and coordinating SMM strategies. The new site is sleeker than ever, and we are reaching huge potential niches with social media outreach. Our work in 2021 with MCR was so fun, and we can't wait to grow that relationship in the coming year.
2022
2021 was extraordinary by any metric for us, whether you look at blogging, SMM, or other services. And we want to make sure we have an even more explosive year coming up! Moving forward, we are incredibly excited to face whatever 2022 brings us. Kallen Media is proud to say that in 2022 we are going live with a brand new website! We hope that the website makes it even easier for you to contact your favorite digital marketing team. We have a lot of goals and projects we can't share, but we want to tell you about some of our more general hopes for 2022.
One of our main goals for 2022 is to continue our dedication to our clients. That goal goes hand in hand with a stunning platform filled with easy-to-use tools. We also hope to improve our customer's ROI. We're expanding our operation by folding innovative tools into our current strategies. One example is web development, where we plan to incorporate new front-end builders to blow your audience away. In 2022 we hope to find new ways to promote your company's message.
The 2021 Year in Review
Thank you for reading our 2021 year in review blog. 2021 was a massive year for us. We did work for companies in nearly every primary sector of the digital marketing world. We brought nonprofits stunning designs using Canva for graphic design. Kallen Media provided tech rental companies with cutting-edge websites with Divi to keep them ahead of the competition. We used Semrush and Google AdWords to ensure clients' web presence was perfect. Finally, we continued to build trust among our clients by providing practical strategies using cutting-edge tools. We had a fantastic year that we hope to bring that same energy into 2022.
Marketing is our passion, and assisting companies with outreach fills the Kallen Media team with joy. We hope to expand operations and bring our services to even more people this year. If you need help understanding current trends, Kallen Media is here. Want support implementing innovative marketing practices? Get a quote for Kallen Media's service today.