Detailed Information About Local SEO Services.
It's time we talk about your local SEO services. People think that local SEO and small businesses synchronize and run smoothly. But that isn't always the case. Some companies have a hard time finding or communicating with their local SEO counterparts. However, SEO is essential to your long-term success. Without these services, you might have difficulty engaging a modern audience. So you need to make sure you're using SEO, and frequently the best route is a team who knows your market! If you feel like this applies to you, you'll want to read the rest of our local SEO services guide.
Before we discuss the mechanism of local SEO services, we would want to cover the basics for your better understanding of our services. What is local SEO? Why is it essential to localized SEO for your small business? And most importantly, how exactly does an SEO company take you to the top? We are here to unpack all those topics. However, we will start at the beginning. Why is SEO so important, and what do local services bring to the table?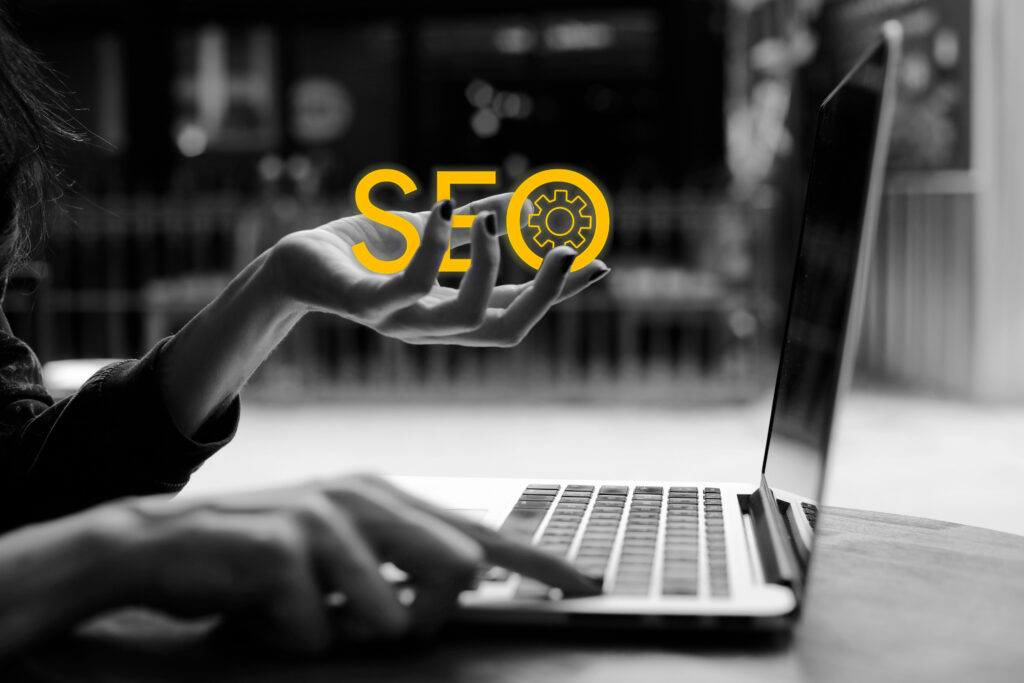 What is Local SEO?
Local SEO is a strategy of optimizing your website for location-cantered keywords. With the increase in local keywords, the chances of your business being seen will increase, eventually resulting in conversions. Local SEO is a must-have service for improving local grading on Google, particularly in the home service business. To better understand how local SEO works, let's look at a credible local search engine query that we have mentioned.  
Suppose a customer requires recessed lights to get fixed in their kitchen. In that case, the possibilities are they will most likely search in the search engine: 'electrician near me' or 'electrician in Phoenix' before they search for 'electrician in Arizona.'
It is usual for the customer to face difficulty in the last search because the reach results will be in a wide range and can be tricky to pick. The nearby results wouldn't be as accurate as the first search result and a complete waste of time researching. The consumer needs to narrow down their search results from the beginning by inputting in location-detailed information, also known as local SEO. And that is why local SEO is vitally important. As a business owner, it permits you to get more probable customers; this improves your business's overall profile and eventually raises your total revenue.
Why Are Local SEO Services so Significant?
Nowadays, consumers tend to root for the internet for almost everything. Whether people say, "Hey Siri,' or directly opt for Google's search bar, local SEO is essential for results. Because Google's algorithm discovers the correct localized keywords on your online presence, you're assuring your company is at the top of Google's search results.
Not having the GMB account, right local keywords, and optimization of all those on your website, consumers wouldn't be able to see your website at the highest rank in their search results. Instead, they are going to be visiting your competitors.
Therefore, local SEO plays an important part. Instead of allowing the competition to get the most of you, we present a few suggestions that can allow you to set you down on the route to SEO triumph, even before you get to use your website.
To genuinely understand Google and get its grip, it is vitally important to master what Google likes and dislikes – and to lay the facts; Google appreciates nothing more than its facilities. Google has designed an extraordinary component helping business owners and customers, called Google My Business. For all those not acquainted with Google My Business, we have enough resources that are easily accessible and can help you learn the basics. But, to sum up, GMB and its features are just like a small-scale business cheat sheet for customers. It provides users with all the answers in detail and information they require about a small business without getting full access to the website itself.
How do Local SEO Services Help to Bring in New Consumers?
 Local SEO is a small business' undercover tool for many purposes. The mystery to local SEO is your company has been searched by consumers for months or years already, and still, you've not been found by all your possible customers just yet.
That is where Local SEO services in the USA come in and help customers find your business by offering them the appropriate info they have been searching for on Google, Yahoo, or Bing. Local SEO service is more direct than a conventional Google search or finding a number from a phone book and attending calls. Even a potential lead does not necessarily mean that you would make a good purchase online; over 70% of consumers will complete a purchase in stores. All that requires is the initial information that Google provides them – and that is enough to start your website and Google My Business profile.